The History of Kush
OG Kush is believed to have been first cultivated in Florida in the early 90s, but it was brought to Los Angeles in 1996 – which is when the strain's popularity really began to take off. Some disagree with this narrative, claiming that OG Kush originated from a single seed found in a bag of exceptional herb at a Grateful Dead show in the 1990s.
The origins of OG Kush are far from settled, but there's even been debate over what the "OG" name stands for. Some insist that it's short for "Original Gangster," while others claim that this West Coast favorite's initials stand for "Ocean Grown." In one apocryphal story, someone complimented the original grower by saying that the buds tasted mountain grown, to which they replied: "this was Ocean Grown."
Effects of Kush Strains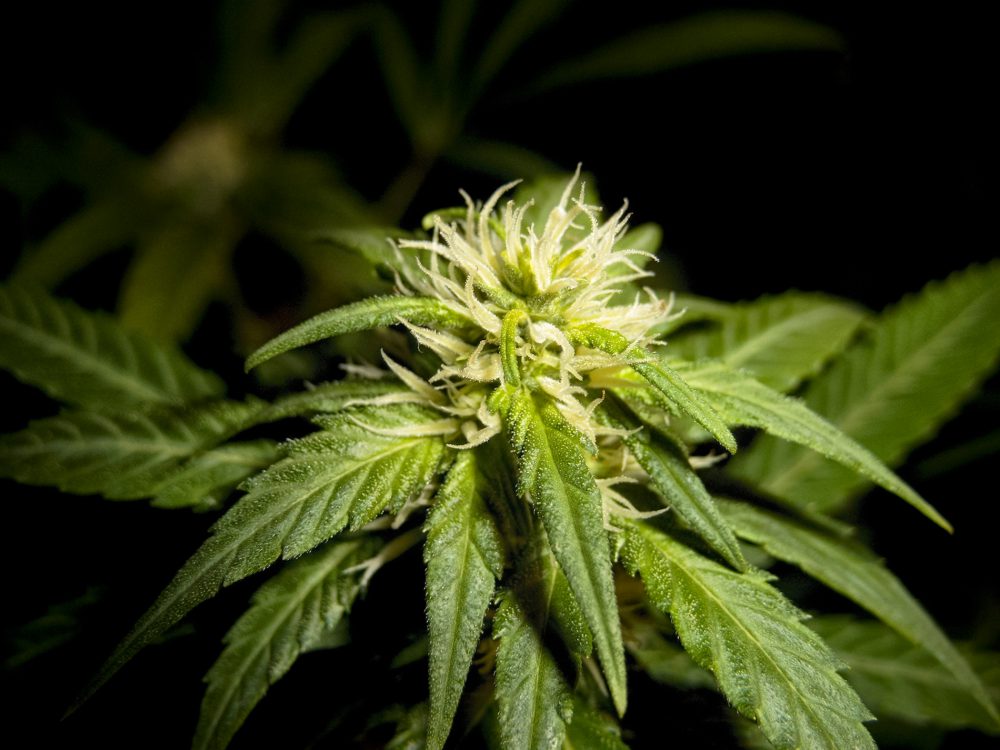 No matter what the name means, OG Kush has been carefully bred by cannabis enthusiasts for its balanced physical/mental effects. Some Kush varieties lean strongly indica (like Bubba Kush, for example). Other Kush phenotypes produce more sativa-dominant effects, including a rush of euphoria. Still, other phenotypes of OG Kush deliver more balanced effects typical of a hybrid. Some people believe that the same strain can even produce different effects among various users.
As it goes with many origin stories, we may never know the true history or genetics of OG Kush. But we do know that we love this strain for its piney smell, its hashy taste, and its powerful effects. Some consumers choose OG Kush varieties to tackle stress, anxiety, and pain. Certain Kush varieties that lean heavy on the indica side may also lead to drowsiness, making indica-dominant Kush varieties a great choice for anyone struggling with insomnia.
7 Kush Strains Delivered to Your Door
Want to try OG Kush but don't know where to begin? Here are some of the top Kush strains, available for delivery in the LA area from Nugg Club! These Kush phenotypes are sure to meet your needs, no matter what effects you're seeking:
1. OG Kush (Eighth Brother) – OG Kush is the classic Kush strain here in California. Some consumers swear that OG Kush complements any activity or mood, whether you want to be social with friends, go for a hike, recover from pain/discomfort, or ease into a good night's sleep.
2. Royal Kush (Eighth Brother) – Royal Kush is distinct from the genetics of OG Kush; this strain is actually the product of an Afghani indica and the hybrid Skunk #1 (not Chemdawg). However, much like the classic OG Kush, consumers can expect an onset of euphoria followed by a powerful, relaxing body high.
3. Source OG – Classic OG Kush and SFV OG are the proud parents of this strain, Source OG. Expect notes of citrus mixed in with the traditional OG pine smell and slightly more indica-dominant effects from Source OG.
4. OG Kush (CaliGold) – Expect the familiar taste and effects that you love from this classic California OG Kush. OG Kush offers physical relaxation without putting you to sleep, making this strain perfect for any endeavor.
5. Sunset OG (Old Pal Flower) – Not much is known about this strain's origins. Based on the name, some believe it to be a cross of Sunset Sherbet and an undisclosed OG strain. Expect indica-dominant effects that will knock out stress, anxiety, and physical pain.
6. OG Kush (Humboldt) – Another classic OG Kush, this version hails from Humboldt County in Northern California, one of the cannabis capitals of the world. This OG offers spicy, piney smells and balanced indica-dominant effects. Perfect for just about any activity, any time of day!
7. Doc's OG (Erba) – This Kush strain is the child of the indica-dominant hybrid Face Off OG and the powerful indica Rare Dankness #1. Overall, Doc's OG leans towards the indica end of the spectrum. Fans of Doc's OG turn to this strain for its ability to relax the mind and the body. Doc's OG delivers a muscle-relaxing physical high that's great for treating pain, muscle spasms, and physical discomfort, all while crushing any stress you might be feeling. This strain is best saved for a pre-bedtime treat as it may put you to sleep shortly after consumption.
Still not sure where to start? Chat live with a Nugg Club cannabis concierge who can answer your questions and help you pick the strain that's right for you.
---
Have your favorite Kush strain delivered to your door with Nugg Club – click here and enter your address to see if delivery is available in your area.
Leave a Comment
What's in a name? You've probably heard of cannabis strains like UK Cheese and Sour Diesel, but what about Cherry Pie and Creme Brulee? How do these strains get their sweet-sounding names?
One of the first "dessert strains" to emerge on dispensary shelves was GSC (formerly known as Girl Scout Cookies), a mouth-watering cross between the strains OG Kush and Durban Poison. It may sound strange to name a cannabis strain "cookies," especially when one of that strain's parents has the word "poison" in the name. But this popular strain's most common terpenes – caryophyllene, limonene, and linalool – combine to deliver a sweet, earthy aroma that's sure to please any palate.
Following in the footsteps of GSC, a whole menu of sweet treat cannabis strains have hit the market in recent years. Whether you're an aficionado of exotic strains or you're just curious about some of the most sought-after cannabis phenotypes, Nugg has got the info you need – along with recommendations of our favorite versions of each strain! Read on for our rundown of the top five dessert strains, and be sure to keep a snack handy when you try them all yourself!