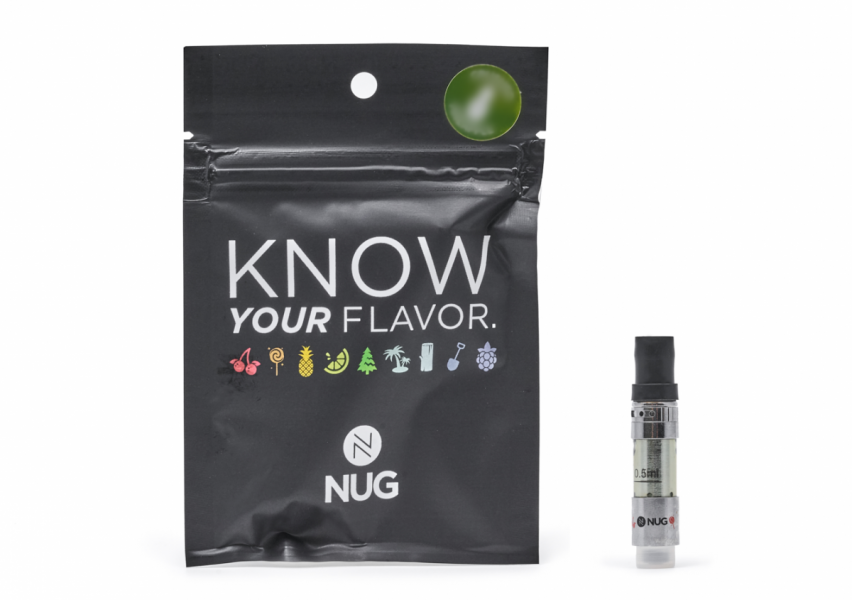 Some reach for a cold, refreshing fruit smoothie after an intense workout. I decided to vape one instead. (I'm a rebel like that.)
Because I detest the harshness of smoking, I find relief vaping cannabis oil and love trying different terpene profiles and combos. After a long workout, my muscles were feeling sore and tight. Did I mention I frequent the gym? I go to the gym. I'm great fun.
Instead of napping after exercise, which disrupts my bedtime and leaves me groggy, I'm reaching for NUG's Strawberry Banana Smoothie cart to hopefully relieve my pain and help me sleep. 
Know for their chocolate bars, flower and concentrates, NUG prides itself on innovation, accountability and fun. This Bay Area brand advocates a "work hard, play hard" lifestyle, treating cannabis as inspiration for active lifestyles while trying to shift the negative perceptions of the industry.  
I'm a huge fan of the strawberry banana hybrid strain, an indica-dominant cross between Banana OG and Indian Bubblegum, that pairs a gentle body high with a refreshing, wakeful head high. However, it's unclear if this Strawberry Banana Smoothie vape cart is actually derived from that strain.
Will it be as satisfying, effective, and accurate as my beloved flower? Let's see how this cartridge stacks up.