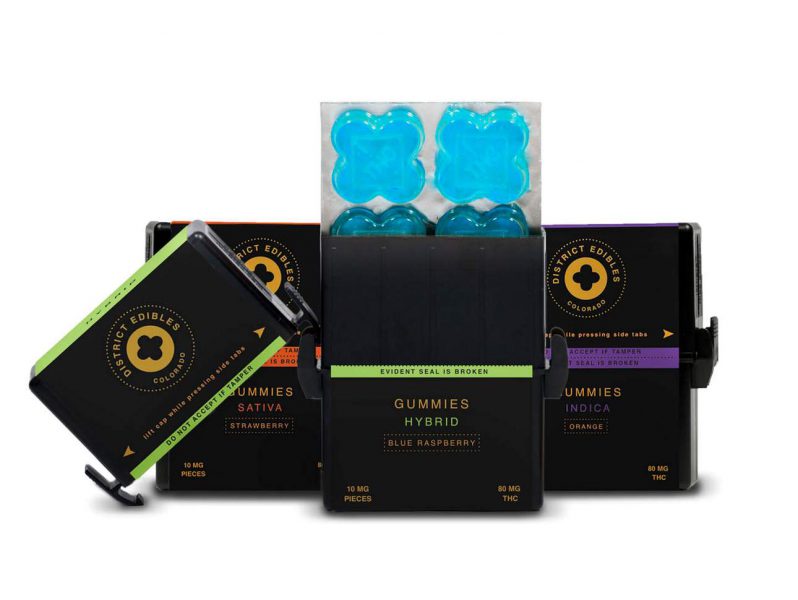 When I first started eating cannabis edibles, I thought the point was to get so high that the only thing I could responsibly do was sit on the couch and binge watch a new TV series or go to sleep. But as my consumption matures, I realize more and more that a subtle high that leaves me lucid enough to function is a better option for me.
The only problem is that I am a little lady with a pretty low tolerance for edibles. Like when the undisputed champ Mike Tyson fell to underdog Buster Douglas, even a 10 mg gummy can surprisingly knock me out. So when a friend recommended District Edibles, promising a mellow indica gummy that wouldn't have me seeing stars, I was immediately interested.
District Edibles makes scratch-made, gluten-free gummies in six flavors with two flavors in each category (sativa, indica, hybrid). Compared to many other gummies on the market, District's Edibles are low in sugar – a huge plus for people like me who aren't into overly sugary treats.
I brought home a package of District Edibles Blue Raspberry Gummies (10 mg each). And after a long day at work, I decided to give one a try before heading to dinner with friends.