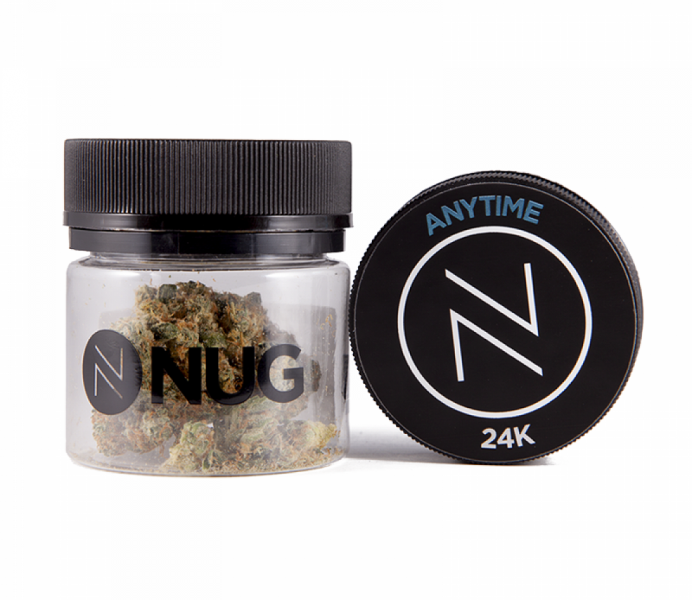 I'll let you in on a secret about me: I enjoy smoking a nice sativa-hybrid to get my day going when I know it's going to be busy. For me, the slight sativa dominance gets my heart pumping and it turns the switch of my mind to an "on" position. But the hybrid status also helps slow my thoughts, and bring me to the present. A sativa-hybrid jump start to my day is always a pleasant way to get things going.
Because of this, I'm always on the hunt for a great new sativa-dominant flower. There are some standout strain genetics that I've tried throughout the years, including GG4 (formerly known as Gorilla Glue #4). This original strain was named as such because its trichome-rich buds were said to leave your fingers so sticky, it felt like you had covered them in glue. And I've always been a huge fan of this strain's earthy flavor.
So when I came across NUG's version of GG4, I immediately knew I should give it a shot. I feel like I see the NUG brand in every dispensary I walk into, whether it's their chocolate bars or their indoor-grown flower. And this makes sense, considering this brand has prolific distribution in California's dispensaries, just take a look at the map of where to find NUG products on their site. With that kind of reach, I'm optimistic about this strain and I am excited to try NUG's GG4 for a daytime pick-me-up. Let's see if I'm right.