The History of Kush
OG Kush is believed to have been first cultivated in Florida in the early 90s, but it was brought to Los Angeles in 1996 – which is when the strain's popularity really began to take off. Some disagree with this narrative, claiming that OG Kush originated from a single seed found in a bag of exceptional herb at a Grateful Dead show in the 1990s.
The origins of OG Kush are far from settled, but there's even been debate over what the "OG" name stands for. Some insist that it's short for "Original Gangster," while others claim that this West Coast favorite's initials stand for "Ocean Grown." In one apocryphal story, someone complimented the original grower by saying that the buds tasted mountain grown, to which they replied: "this was Ocean Grown."
Effects of Kush Strains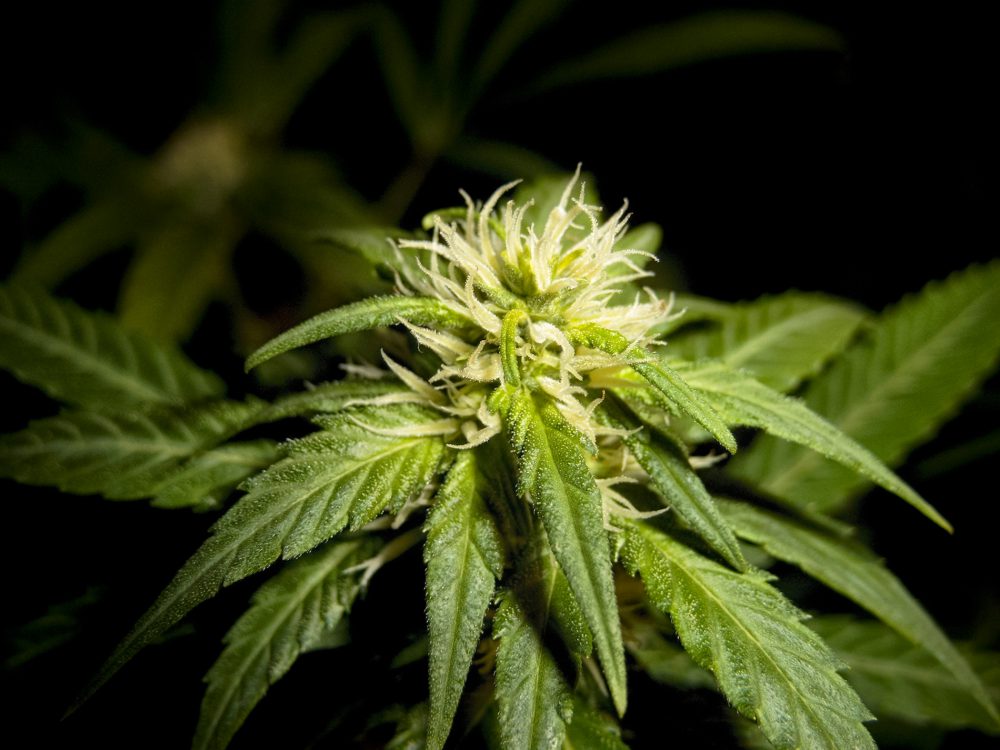 No matter what the name means, OG Kush has been carefully bred by cannabis enthusiasts for its balanced physical/mental effects. Some Kush varieties lean strongly indica (like Bubba Kush, for example). Other Kush phenotypes produce more sativa-dominant effects, including a rush of euphoria. Still, other phenotypes of OG Kush deliver more balanced effects typical of a hybrid. Some people believe that the same strain can even produce different effects among various users.
As it goes with many origin stories, we may never know the true history or genetics of OG Kush. But we do know that we love this strain for its piney smell, its hashy taste, and its powerful effects. Some consumers choose OG Kush varieties to tackle stress, anxiety, and pain. Certain Kush varieties that lean heavy on the indica side may also lead to drowsiness, making indica-dominant Kush varieties a great choice for anyone struggling with insomnia.
7 Kush Strains Delivered to Your Door
Want to try OG Kush but don't know where to begin? Here are some of the top Kush strains, available for delivery in the LA area from Nugg Club! These Kush phenotypes are sure to meet your needs, no matter what effects you're seeking:
1. OG Kush (Eighth Brother) – OG Kush is the classic Kush strain here in California. Some consumers swear that OG Kush complements any activity or mood, whether you want to be social with friends, go for a hike, recover from pain/discomfort, or ease into a good night's sleep.
2. Royal Kush (Eighth Brother) – Royal Kush is distinct from the genetics of OG Kush; this strain is actually the product of an Afghani indica and the hybrid Skunk #1 (not Chemdawg). However, much like the classic OG Kush, consumers can expect an onset of euphoria followed by a powerful, relaxing body high.
3. Source OG – Classic OG Kush and SFV OG are the proud parents of this strain, Source OG. Expect notes of citrus mixed in with the traditional OG pine smell and slightly more indica-dominant effects from Source OG.
4. OG Kush (CaliGold) – Expect the familiar taste and effects that you love from this classic California OG Kush. OG Kush offers physical relaxation without putting you to sleep, making this strain perfect for any endeavor.
5. Sunset OG (Old Pal Flower) – Not much is known about this strain's origins. Based on the name, some believe it to be a cross of Sunset Sherbet and an undisclosed OG strain. Expect indica-dominant effects that will knock out stress, anxiety, and physical pain.
6. OG Kush (Humboldt) – Another classic OG Kush, this version hails from Humboldt County in Northern California, one of the cannabis capitals of the world. This OG offers spicy, piney smells and balanced indica-dominant effects. Perfect for just about any activity, any time of day!
7. Doc's OG (Erba) – This Kush strain is the child of the indica-dominant hybrid Face Off OG and the powerful indica Rare Dankness #1. Overall, Doc's OG leans towards the indica end of the spectrum. Fans of Doc's OG turn to this strain for its ability to relax the mind and the body. Doc's OG delivers a muscle-relaxing physical high that's great for treating pain, muscle spasms, and physical discomfort, all while crushing any stress you might be feeling. This strain is best saved for a pre-bedtime treat as it may put you to sleep shortly after consumption.
Still not sure where to start? Chat live with a Nugg Club cannabis concierge who can answer your questions and help you pick the strain that's right for you.
---
Have your favorite Kush strain delivered to your door with Nugg Club – click here and enter your address to see if delivery is available in your area.
Leave a Comment
The Remedy 3:1 CBD:THC, a new offering from Level, will speak to all you CBD-lovers (with deep pockets). Level is a company known for its excellence in preserving the full quality of the original cannabis plant across its product line. This brand's dedication, especially to top-notch terpene profiles, is heartening to see in a blooming recreational industry that says it's all about terpenes but often resorts to adding terpenes from ordinary sources (like lemon rinds) into the final product. For me, this is definitely cheating and a reason why I like Level so much: I trust their process because they tell consumers about it.
For example, the San Francisco-based company uses steam distillation to extract the terpenes up front, and then puts those puppies on ice and adds them in at the end of the distillation process. This way the terpenes, which are known for the fickle instability, have the best odds at shining bright in the final product. I'm a big fan of this method, and given that Level also sources its raw material from small, organic farms, you've got a surefire winner in your hand when you buy anything from Level. And no, I'm not paid to endorse them! I've just tried several of their products and think they're the real deal. Now, let's dive into the specifics.