Get Your New York Medical Marijuana Card, 100% Online.
Easy online process. No appointment necessary.
No appointment necessary. Only $149.
Already have an account?Log-in
Please select your state to learn how to get your
Medical Marijuana Card today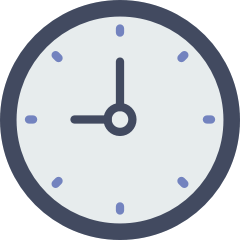 A Simple Online Process
No appointment necessary. Our doctors are available to help you get certified for medical cannabis from 8am to 10pm, 7 days a week.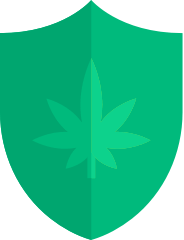 100% Confidential and Secure
Your payment information and patient status is protected by HIPAA and will never be shared with anyone or found on any public record or database.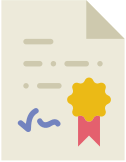 1 Year Certification
If approved, the doctor will issue you a certification and instructions on how to register with the state and access medical cannabis dispensaries and products. With NuggMD, you're always in good hands.
How it works
Create an Account
Creating an account is quick and easy. Just provide some basic personal health information, upload a valid U.S. issued identification, and you're set for your evaluation!
Speak with a Doctor
Meet face-to-face with one of our New York licensed doctors completely online, from any device, at any time. It's the goal of each doctor to provide you a friendly and informative experience.
Get Your Certification
After being approved by the doctor, you'll receive a certificate of approval and detailed instructions on your next steps to access medical cannabis through New York dispensaries.
Frequently Asked Questions (and Answers)
How can I find a registered doctor?
Until now, this process was time-consuming and difficult, as most registered practitioners do not have their contact information available to the public. Now, NuggMD lets you skip the search process and connect with a New York registered practitioner live via online video chat.
Can I get a certification from my primary physician, even if they aren't registered with the state program?
No, you must receive your certification from a New York registered practitioner.
Will I be on a government list?
Yes. Once you receive a certification from NuggMD, you will need to register with the New York Department of Health (DOH) to be a valid medical marijuana patient recognized by the state of New York.
How do I qualify for medical marijuana?
You are deemed eligible for medical marijuana in New York if you have been diagnosed with one or more of the qualifying conditions: cancer, HIV infection or AIDS, amyotrophic lateral sclerosis (ALS), Parkinson's disease, multiple sclerosis, spinal cord injury with spasticity, epilepsy, inflammatory bowel disease, neuropathy, Huntington's disease, post-traumatic stress disorder or chronic pain (as defined by 10 NYCRR &‌sect;1004.2(a)(8)(xi)).
Can I get a med card without a New York ID?
You will need to possess a valid New York state ID or driver's license to apply for a medical card in New York. If you do not possess a New York state ID, you will need to be able to produce proof of residence within New York along with your out-of-state US photo ID.
How much is the cost?
The New York medical marijuana certification from NuggMD costs $149. The cost of the evaluation is also covered within this fee. Registering with the New York DOH carries an application fee of $50.
What is your refund policy?
We will provide a full refund within 30 days if you are not satisfied with your purchase. Please send an email to support@getnugg.com with the subject "Refund Request" and a brief description of your problem. We want to make sure you are 100% satisfied with your purchase as you, our customer, are the most important person to us. When you request the refund, we will be required to deactivate your certification and you will not be able to use your certification legally at any dispensary in New York as it will show up as invalid. Once a refund has been initiated, it will take up to 3-5 business days to show back up on the original card you used to make the transaction.
See more faq
Already have an account?Log-in