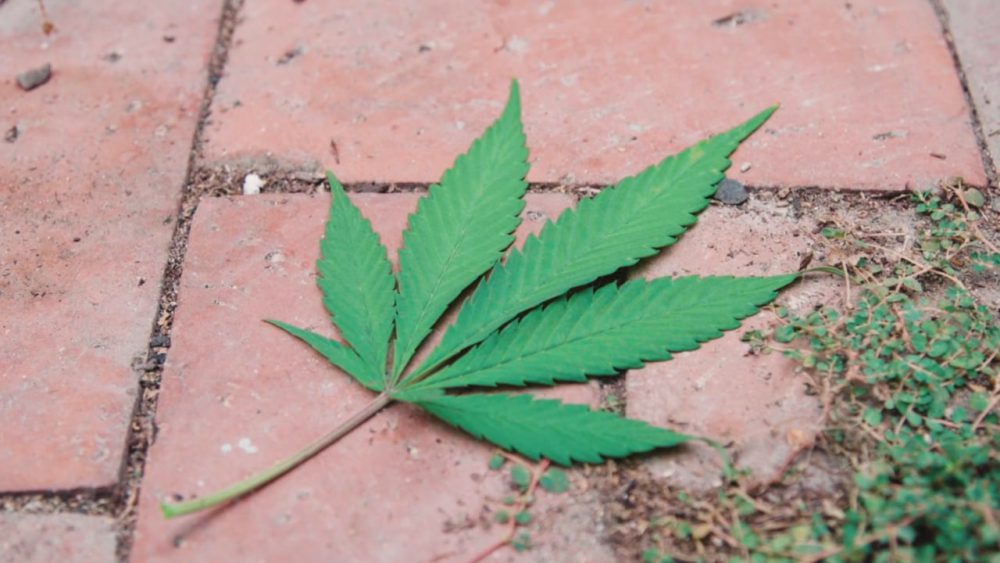 Is recreational marijuana legal in New York? 
The short answer is no, not yet.
It's been two months since New York enacted its expanded marijuana decriminalization law on August 29, 2019, and it seems like New Yorkers are more confused than ever about the legal status of cannabis in the state. After all, marijuana has been decriminalized in New York since 1977, with possession of up to 25 grams being a mere infraction carrying a $100 fine. Possession in public view, however, was a misdemeanor.
This led to abuse of the infamous stop and frisk, where the police officer would pull the cannabis into public view during the search and then arrest the victim. This public view loophole was closed by the new decriminalization bill, and that really is a big deal. But it's not the massive change the public expected.
The new law Senate Bill 6759A, decriminalizes possession of up to two ounces of cannabis, but it has a lot of caveats and there are still plenty of ways to get into trouble or go to jail–just not quite as many as before.
Marijuana Possession Penalties in New York
Under the current decriminalization law, possession of one ounce or less of cannabis is a $50 fine. Those in possession of between one ounce and two ounces are subject to a $200 fine. And fines aren't the only penalty for these low-level possession charges. New Yorkers can still be arrested, and they are still being arrested. Worse, those arrested are still mostly people of color. Children can still be removed from the home's of cannabis users and undocumented immigrants can still be deported for marijuana use or possession.
Here's the other penalties you can still face for non-medical marijuana possession in the state:
Possession of more than 2 but less than 8 oz is a misdemeanor with up to 1 year in jail and a $ 1,000 fine.
Possession of more than 8 oz but less than a pound is a felony with up to 4 years in jail and a $5,000 fine.
Possession of more than a pound, but less than ten pounds is a felony with up to 7 years in jail and a 5,000 fine.
Possession of more than 10 pounds is a felony with up to 15 years in jail and a $15,000 fine.
And selling cannabis in the state without a license comes with very severe penalties. The smallest penalty is 3 months in jail and a $500 fine for selling a single joint, and it goes up from there. Hardly worth it.
Smoking cannabis in public is now treated the same way that smoking tobacco is. Therefore, you're not allowed to smoke cannabis in any of the places listed here, and if you get caught, you'll get a fine.
No one is arguing that the expanded decriminalization of small amounts of cannabis isn't a huge accomplishment in a state well-known for its abuse of marijuana enforcement. Rome wasn't built in a day. But most New Yorkers want to know why it's not fully legal yet, especially in light of Governor Cuomo's promises and the dangers posed by the current vaping illness.
Where Are People Buying Their Cannabis?
New York's highly restrictive legal medical market leads most New Yorkers to seek out black market sources for their cannabis, and one of the most common black market items in the state is the cannabis vape pen. These are hot selling items because they are more discreet than flower and can't be as easily detected.
Unfortunately, these black market vapes are the prime suspect in the vaping illness investigations, and for good cause. Most of them contain dilutants such as Vitamin E acetate that are known to be harmful when combusted and inhaled.
So far, this hasn't been a problem seen in legal medical cannabis vape products, although the state is still advising cessation of all vape products out of an abundance of caution. New York has also approved the first raw flower product–Curaleaf's ground flower pods, which can be vaporized using dry herb vaporizers instead of oil-based vape pens.
But what's truly needed are practical expectations and common sense regulations for a fully legal adult use market. Right now, the vast majority of cannabis users in the state obtain their supply entirely from the black market. This is true even for medical users who have a card because the price of legal medical cannabis is double that of black market or even more.
Legalization will only fix this if the regulations and prices are reasonable. Hopefully, this is the goal for Governor Cuomo's talks with Pennsylvania, Connecticut and New Jersey–rather than simply ensuring all states have similar unreasonable pricing schemes. Otherwise, adult users from all four states will simply continue to purchase from the black market. It's just far too easy to smuggle inexpensive vape pens from anywhere in the country, so common sense would dictate that any effort to steer the legal market in these four states to just a few mega companies would result in a stronger black market than ever.
And this is definitely a point of contention for those state representatives who are holding out for a better deal.
When Will Marijuana Be Legal in New York?
The real choke point for New York's legalization push has been the state senate. Both Governor Cuomo and Manhattan Senator Liz Krueger have pointed fingers at each other for failing to pull in the needed Senate votes.
Among the more notable senate holdouts was Brooklyn Senator Andrew Gounardes, who expressed concerns over ability to detect impaired driving. This will be a tough hurdle since testing methods are not developed enough to detect current impairment with marijuana. It's honestly not even possible to put a number on what would represent an impaired driver since tolerance and blood levels vary wildly.
Senator Peter Harckham of South Salem wants to see more state aid for schools, public health and law enforcement. This is an easier problem to solve and it likely will be solved in this round of talks, but it will probably mean higher taxes for consumers and a greater chance of increased black market activity.
It will almost certainly be necessary to ensure local control as well. Long Island, Hudson Valley, Putnam and Rockland counties are likely to disallow sales if given that option. Their Senators' support will probably not come without that option.
And this year's efforts will most certainly include social justice and equity discussions, which Governor Cuomo included in the recent talks with other states. This will be complicated, but extremely necessary considering New York's history of racially-biased enforcement.
These complications are just the tip of the iceberg. So it's easy to see why the Governor's having a difficult time keeping his promise. At times like this, a little public support never hurts. You can find the contact information for your local state senator here.
The legislature will be reconvening for the second half of the 2019-2020 legislative session in January and will have until June to find a solution that satisfies enough state senators to pass a bill allowing adult-use marijuana in 2020.
---
About Deb Tharp
Deb Tharp is a cannabis activist, consultant, and writer. She began her cannabis activism at the age of 18, helping local candidates campaign door-to-door in the Midwest. Little did she know that the plant would save her husband's life a decade later. After watching him recover 60 pounds to his skeletal frame in a matter of months, she was convinced that the war on weed must end. She ran for State Assembly in 2010 while completing her bachelor's degree at University of California, Irvine. During her campaign, she managed to bring cannabis legalization to the forefront of the debate. Little more than a year later, she was publicly arrested while gathering signatures for a cannabis ballot initiative in Orange County. She fired back at the county by qualifying Measure CC in Santa Ana under Kandice Hawes' of OC Norml's expert leadership. In the following years, she authored, qualified and helped to qualify over a dozen local legalization ballot initiatives across the state while teaching other activists how to do the same. She currently writes for Nugg, the nation's largest online cannabis marketplace, while pursuing her law degree at Taft Law School and will graduate in 2021.
---