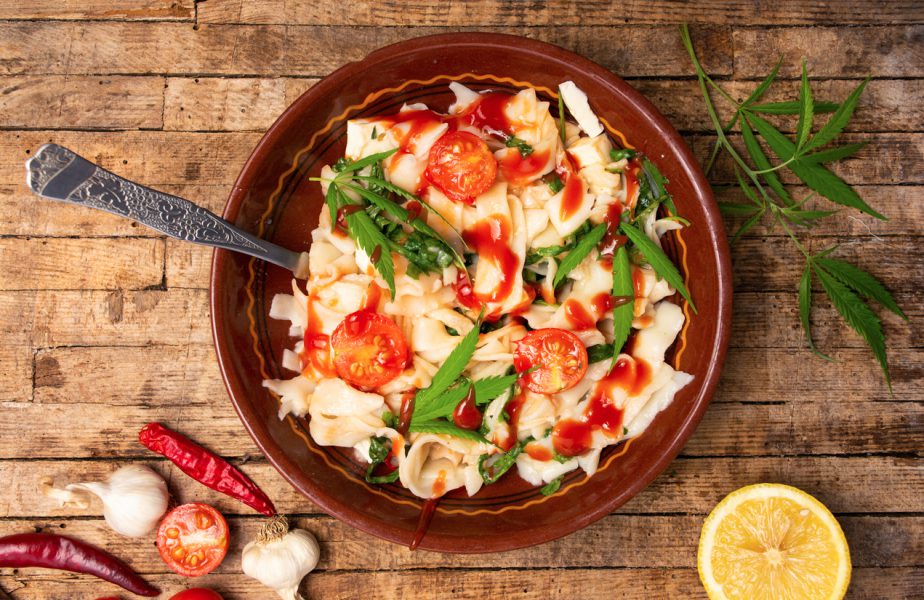 Cooking with cannabis isn't only a great way to get baked (see what we did there), it's also one of the healthiest ways to consume marijuana. Apart from a few modest challenges, using it in the kitchen is satisfying, and, eventually, delicious.
Biting into an all-natural cannabis-infused treat that you carefully crafted yourself…it doesn't get much better than that…until that bite sends cannabinoids through your bloodstream, which then bind to receptors in your body (all part of the endocannabinoid system) and start you down a path to physical and mental relief.
But with an endless amount of cannabis-infused food possibilities, what'll you make? Salad? Pasta? Brownies? We recommend starting with the latter; after all, pot brownies are a time-tested staple you should try baking at least once.
But that's just the beginning. Marijuana-infused teas, weed-seasoned popcorn, and vinaigrettes made from cannabis oil are just a few of the culinary delights you can concoct in the kitchen.
With that in mind, let's look at everything you need to know about cooking with cannabis.