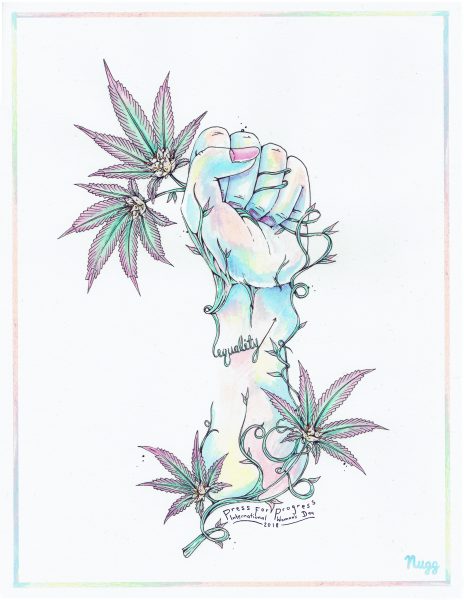 Cannabis mirrors humankind in some very interesting and magical ways. It cuts to the heart of the delicate balance between yin and yang. Our masculine and feminine energies conflict and complement each other to drive our growth and transformation as a species. The same is true for male and female cannabis plants conflicting and complementing each other to provide for our needs.
Male plants provide pollen for producing nutritious hemp seeds while female plants are valued for the buds that nurture our minds. In other words, male plants provide food for the body, but female plants provide nourishment for our souls. We can take so many lessons from this plant, but one of our favorite is its call to celebrate the mystical and divine feminine nature.
There's simply no denying the feminine spirit of the plant. So it should be no surprise that the cannabis industry has managed to draw the best female minds and creative forces to its budding businesses. Everywhere we look, we see women bringing their immense passion and fighting spirit to legalize a plant that should be considered sacred, not scorned.
In celebration of the women who influence our industry, we have interviewed those who provide us with inspiration daily. We hope you'll find them inspirational too.