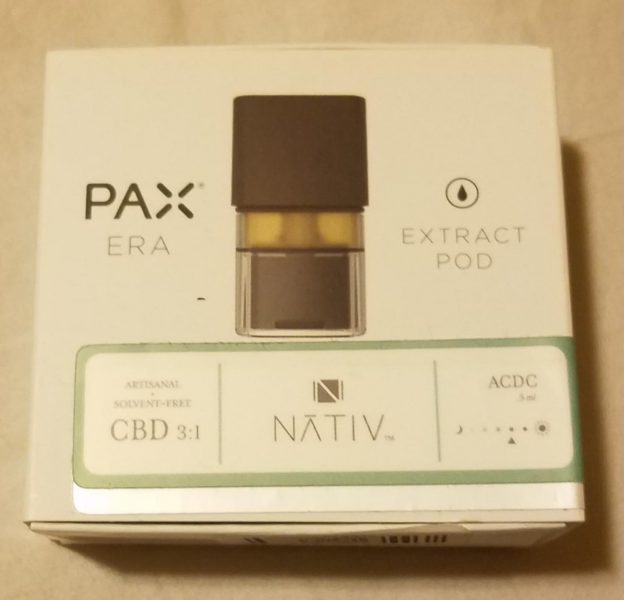 ACDC (not the band AC/DC my mom didn't want me to listen to) is a CBD-rich strain known for its extremely low THC content, around, 22:1 CBD:THC. Because of this, it's ideal for almost anyone, anytime of day, and highly effective.
It can help with chronic pain, mood disorders, anxiety, muscle tension, spasms and more. That's just what I need. (International clinical trials show promise reducing malignant cancer cells.)
I spent much of the day stuck in traffic, my body a tight ball of stress. When I got home, my stomach promptly went into spasm, causing twisting pain. I popped the 3:1 NATIV ACDC pod into my PAX Era battery and took three puffs.
Will this pod and I get along like, well, peas in a pod and ease my pain?