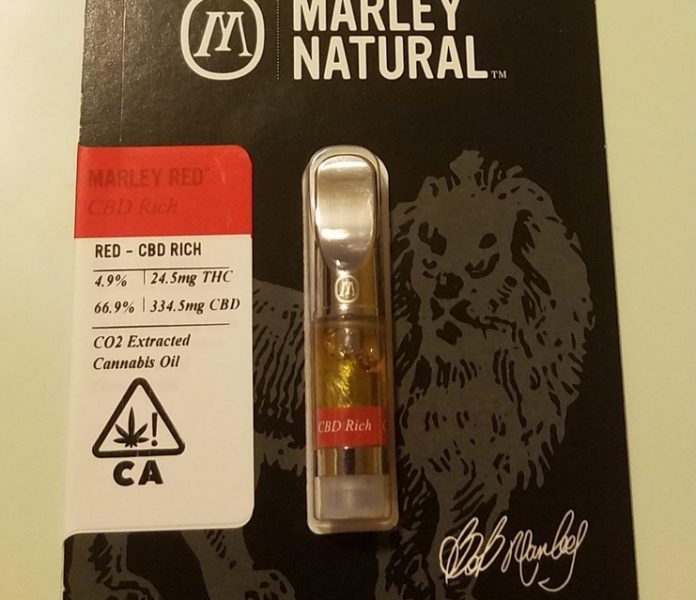 I was riding the bus when it hit me: familiar clamminess in my palms, twisting knot in my stomach, shortness of breath, rush of anxiety and a sense of dread. I was having a panic attack and it couldn't have happened at a worse time.
When I typically experience a panic attack, I take my anxiety meds and lie down until calm or asleep (sedation is an unfortunate side effect of my prescribed pharmaceuticals).
But it's my nephew's birthday and, being his favorite uncle (I believe this is true regardless), I had to relax quickly and not miss his big day. So I turn to the Marley Natural CBD Rich cartridge I take to work, tucked discreetly in my pocket.
I assume a brand named after reggae legend Bob Marley must produce quality cannabis products that respect the plant's nourishing benefits, but celebrity endorsement can be a slippery slope. Will my first Marley Natural vape, their Marley Red CBD Rich cartridge, live up to its namesake's standards? Let's find out in this extensive review.