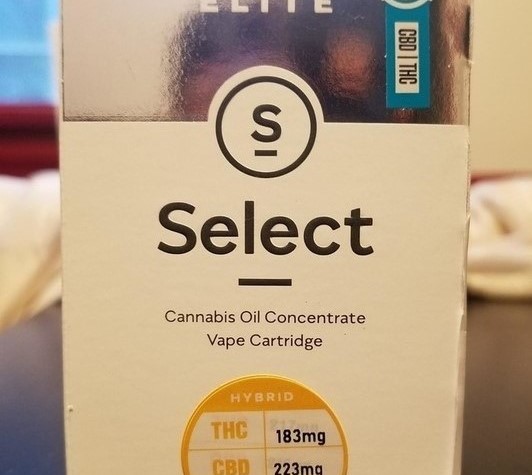 Ringo's Gift may remind you of some soft guitar chords and the dulcet harmonies of one of the all-time greatest pop bands.
SoCal's Select has harnessed the sweetness of this strain, named after cannabis activist and CBD pioneer Lawrence Ringo, and not the Beatles (I know, you'll get over it). But I wouldn't be surprised if Lawrence hummed a Beatles tune or two during his 35 years as a hybrid specialist on his Southern Humboldt farm. 
With equal parts CBD and THC, this vape cartridge offers a fast-acting way to experience the "entourage effect," which thankfully doesn't mean a marathon of the series, but rather the whole-plant benefits that maximize the restorative effects of cannabinoids.
In this complete review we'll dive into the specifics of the Select Elite Ringo's Gift 1:1 CBD:THC .5g vape cartridge. All questions will be answered. Yes, there will be an answer. Let it be…Okay, I promise that's the last Beatles reference.