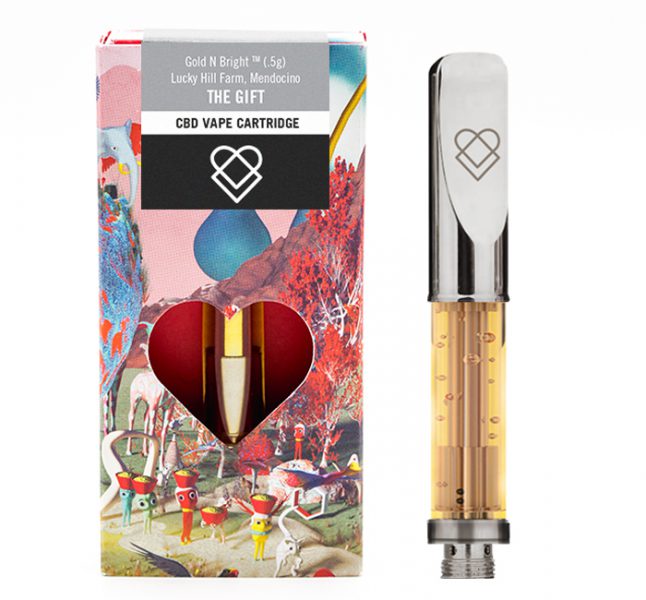 There's something special about Lola Lola (aside from the fact that it instantly gets The Kinks' song "Lola" stuck in my head). My first encounter was in a club down in North Soho, where you drink champagne and it tastes just like cherry cola. C-O-L-A, cola…Wait, damn that song!
A family owned company based in the Bay Area, Lola Lola (Lo-lo-lo-lo Lola) was established in 2015 and produces a variety of pre-roll packs, batteries, cartridges and disposables packaged in unmistakable modern, psychedelic art.
(LO-LO-LO-LO–okay, I'll stop) Lola Lola flower boasts strong cannabinoid and terpene profiles and is grown by cannabis farms the brand works closely with.
Their goal is to educate and build a community centered around creativity and wellness by providing top-quality, effect cannabis products.
"The Gift," made with their strain-specific Gold N Bright pure cannabis oil, has a whopping 20:1 CBD:THC ratio. Here we'll discover this high CBD cart is one of the better vape options out there, or if it's just pretty packaging. Let's vape.