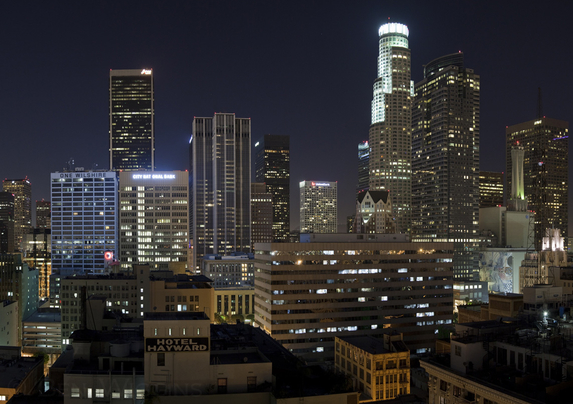 If you haven't visited downtown L.A. lately, it's time you should as gentrification is in full swing. The once gritty area is now filled with chic shops, bars, clubs and restaurants that seemingly pop up every day. Many local Angelenos, foodies and hipsters have already discovered the advantages of downtown's emerging nightlife, particularly the best places to eat–most of which are open late.
So if you're enjoying the benefits of cannabis while in the area during the wee hours, you've probably worked up an appetite. But don't know where to eat? We've got you covered.
Whether you're looking for a sit-down meal to properly refuel or just a quick bite to satisfy some indica-induced munchies, there's a late-night place for you. Let's check them out.