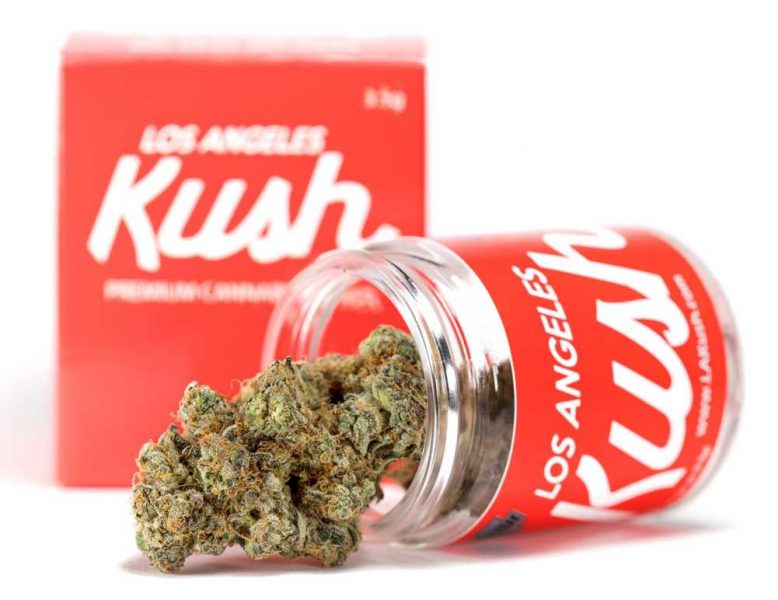 I'll let you in on a little secret: not all hype in life is deserved. In this day and age, brands can look great on social media with and still make a sub-par product. So when I hear someone describe a brand or product with near-mythical greatness, I tend to be suspicious.
It'd be an understatement to say there's a lot of hype around L.A. Kush. Their world-class, indoor-grown flower has garnered so many awards that the number, 81 and counting, sounds hyperbolic.
So when I visited their East L.A. shop (did you know the brand also has two L.A. dispensaries?) and saw this new, compliant flower behind the counter, I had to try it.
With the brand's stellar rep and eye-catching packaging, the bar is set high before I open the "Red Box." What's in the box? Gwyneth Paltrow's head? Can their flower really be as good as everyone claims? Luckily (well, for the sake of this review), my stress level is at an all-time high and my back pain is acting up, so I put this flower to the test.