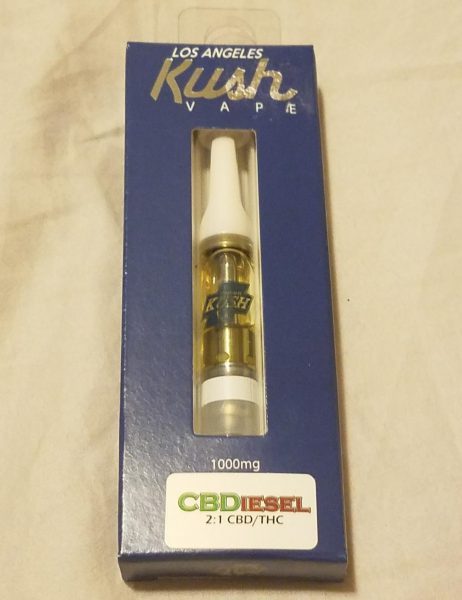 Finding a one gram of 2:1 CBD:THC vape oil is a blessing, like finding a Taco Bell drunk at 2am (though it might feel like a curse come morning).
LA Kush's 2:1 CBDiesel is a hybrid cross between Harlequin, a strong CBD strain, and Turbo Diesel, a majority sativa mix of Sour Kush and Sour Diesel. This morning my stomach feels queasy (chronic stomach pains) so I'm hoping the cartridge will save me from more time in the bathroom without getting me high. 
Is this LAK CBD cart the answer? Does it pair well with my cup of almond milk matcha tea? (I'm not an L.A. stereotype, coffee worsens my gut.) Let's find out.