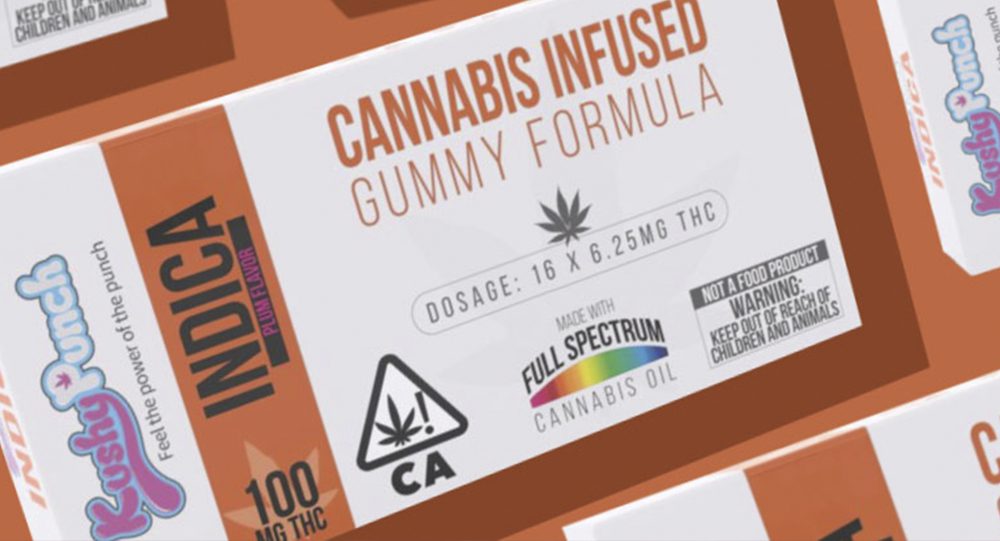 We all have go-tos that never let us down: watching Friends for a laugh, having a martini for breakfast, dining at the local Mexican place for dinner. For me, it's my favorite pair of perfectly worn jeans.
Every time I put the soft, light blue denim on, I know exactly how they'll fit. While they aren't the fanciest pair, their quality, consistency and comfort make me wear them all the time. That's how I feel about Kushy Punch's 100mg indica gummy.
Kushy Punch sources their cannabis from local California farmers using ethical and sustainable growing techniques.
Next, the brand produces full-spectrum cannabis oil using short path distillation. Knowing the extraction process can rob cannabis of its full flavor and terpene profile, Kushy Punch reintroduces specific cannabinoids and terpenes into their cannabis oil, post extraction, to provide a consistently robust high and complex taste.
Here we'll review the recently compliant 100mg indica plum gummy in detail. Will it continue to deliver the quality and consistency I remember, or fall short? Let's start eating and find out!