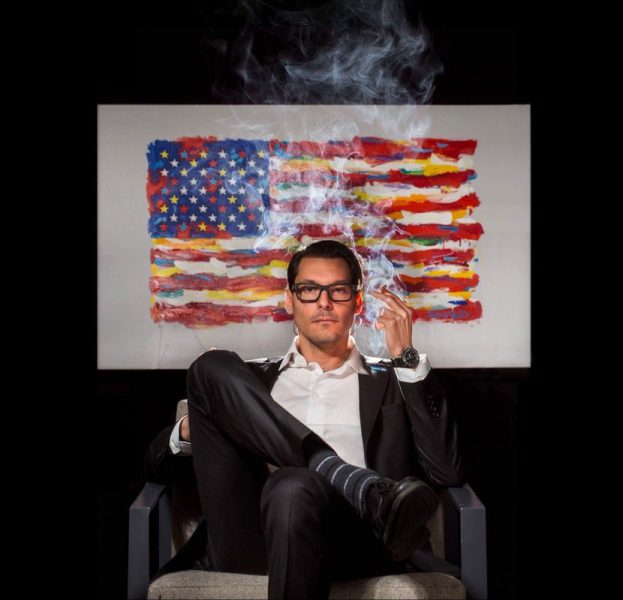 There's a lot riding on this midterm election for cannabis enthusiasts and entrepreneurs. Our Chairman of the House Committee on Rules Pete Sessions is blocking every cannabis vote he can. Our Attorney General Jeff Sessions is gunning to send cannabis enforcement into hyper-drive. Worse, our President is, at best, indifferent to the drug war's consequences.
We desperately need strong supporters in Congress to join the Congressional Cannabis Caucus and push for legislation to end the war on drugs once and for all.
So when we see a campaign photo of a handsome Gen Xer sporting a tasteful dark suit and black-framed glasses through a cloud of marijuana smoke — and definitely inhaling — it's going to get our attention.