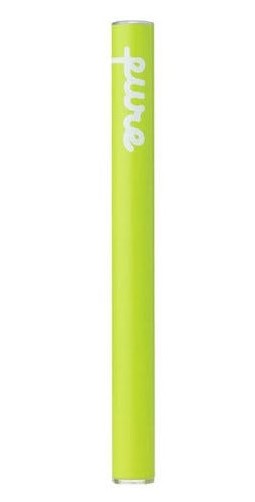 Remember those days when you took photos with disposable cameras?
Fondly referred to as "disposies," there was something so satisfying about spinning the dial and feeling the click beneath my fingers. Even when the pictures turned out lousy, the process was still good fun. I like to think of disposable vapes this way too.
My experience with disposable vape pens depends on two major factors: the oil's quality and the packaging. Knowing Pure Vape has solvent-free, triple-distilled cannabis oil in all their products, which I've seen in several SoCal dispensaries, I'm optimistic.
But I've never heard of an apple cinnamon fizz strain.
Is there a trade-off like so many disposables, or does this Pure Vape Apple Cinnamon Fizz 300mg disposable vape pen provide an equally impressive balance of both? Let's start puffing and dig into the specifics.