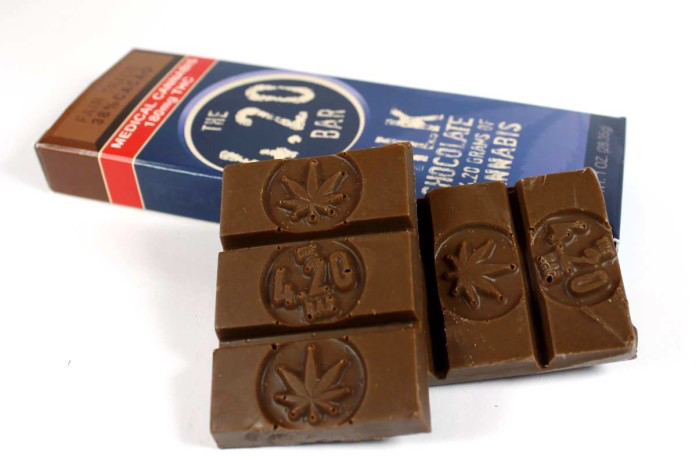 This post will take you through an extended journey of the entire 4.20 Bar product line. You'll get to know each flavor individually and gain a better understanding of the Venice Cookie Co., the company who produces this delectable edible.
Some attributes are shared across all flavors.  The first is consistency.  Each 1 ounce bar has six segmented doses, making compounded dosing easier, and contains 4.2 grams of dried cannabis.
The segments (six per bar) are on the small side and leave room for multiple pieces per sitting, making the 4.20 Bar effective for both beginner and seasoned patients. It's recommended that beginners just start with one dose, and make there way up to another segment after waiting 30 minutes – 1 hour.