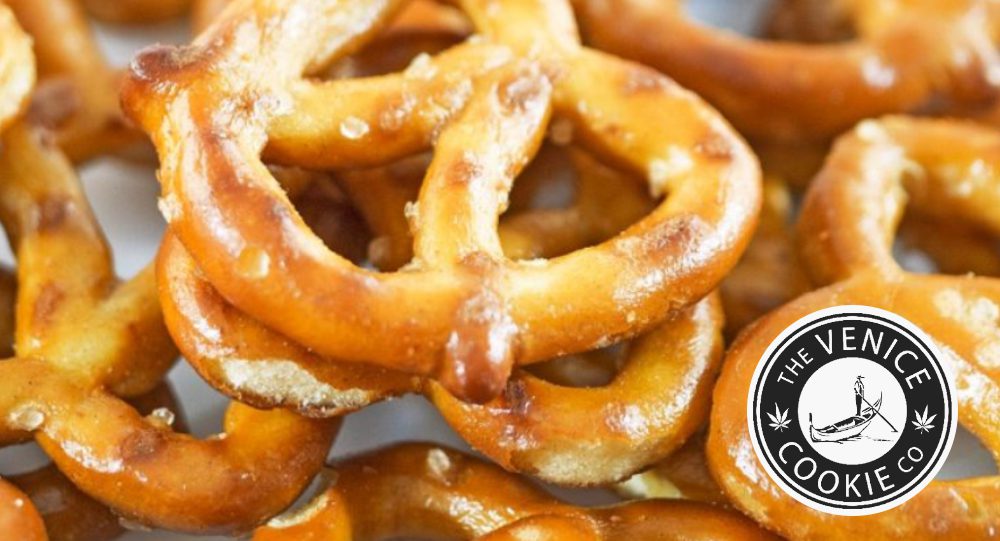 California's recent cannabis explosion is expanding the array of edible options. Gone are the limited days of sugary cookies, krispies and brownies – not exactly great for everyday eating. While I still love these sweet dispensary confections, it's nice to have a more nutritious snack option.
One of the more popular options on the market are these vegan, sugar-free cannabis-infused 100mg savory pretzels by the Venice Cookie Company (VCC), a California company that's been creating an eclectic array of edibles since 2008.
Each batch is lab tested, contains consistent cannabinoid content, made with "consciously curated" ingredients, bold flavor and attention to dietary needs.
Venice Cookie Company is one of the most trusted and known cannabis companies around. In this detailed review we'll try their savory pretzels and determine if they live up to that sterling reputation.