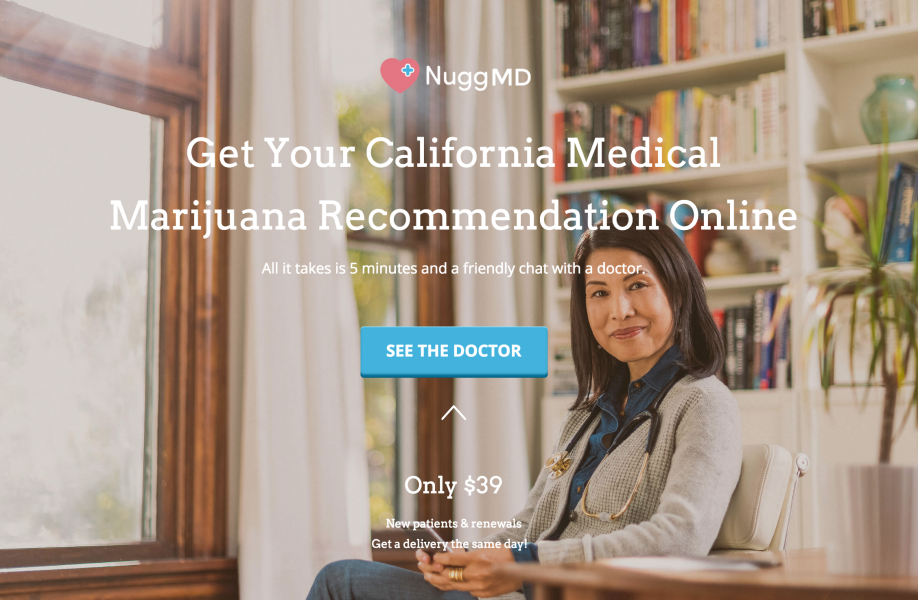 The process to get a proper medical cannabis card is broken. Seeing a cannabis-friendly doctor is time-consuming, expensive, confusing, unprofessional, and sometimes totally scary. Until now… 
Well, more like since about a month ago when we launched NuggMD, but that's beside the point.
We've created a convenient, private, and professional way to get your doctor's recommendation (or renewal) entirely online.
How? Just create a secure account (or login with Nugg) at NuggMD.com, then video-chat instantly with an online doctor who'll help decide if cannabis is right for you. Your information stays private, evaluation usually take just 5-10 minutes, and our highly knowledgeable doctors have helped tens of thousands of people understand the medical benefits of marijuana.