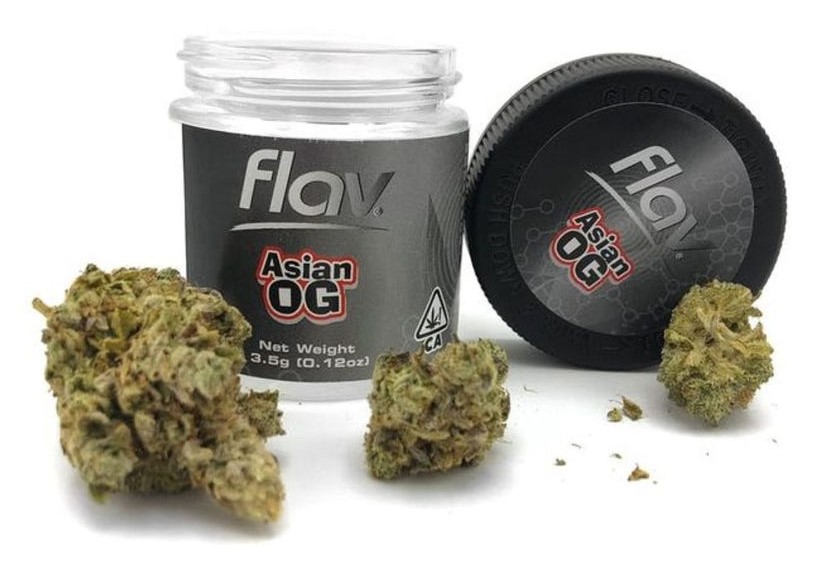 In the past two years, many changes have swept through the California cannabis market–new laws, shops, brands. Though I'm thankful the industry is expanding and giving us more options than ever, I sometimes find myself lost like that first day of school; it's exciting but can feel overwhelming.
Some days I'm in the mood to experiment with something new, but other days I just want some high-quality flower to twist up.
A welcomed constant in the ever-changing tides of the cannabis industry sea, Flav (formerly FlavRX) is a reliable brand producing flower, vape cartridges, edibles, tinctures, live resin concentrates and capsules.
Does their Asian OG 3.5g indica strain provide those heavier, calming effects, or is it just a mediocre strain? Discover that and much more in this thorough appraisal.