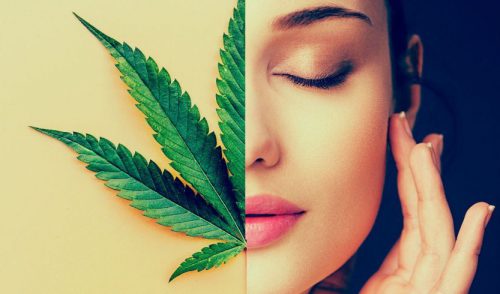 "Endocannabinoids regulate skin inflammation, oil production, and even play a role in unwanted hair growth. Skin care products that target the endocannabinoid system are likely to be a fundamental element of next-generation cosmetic treatments." –Phytecs Study
Beauty, they say, is only skin deep. But there's very little doubt that attractive skin begins below the surface. Simply put, if you want to look great on the outside, you have to nourish the dermal layers on the inside.
For centuries, people have used a variety of lotions, balms, and ointments to cleanse, hydrate and rejuvenate the skin. As a result, there are countless products claiming to erase wrinkles, open pores, and counteract acne. Now you can add a new kind of skin care solution coming to a beauty counter near you that's showing real promise—cannabis topicals.