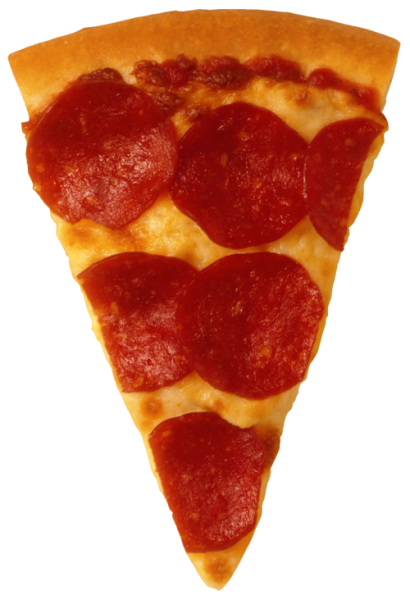 What goes together like Cheech & Chong? Batman & Robin? Corned beef & cabbage?
The answer my friends, is Cannabis & Pizza.
Throughout 4-20 history (it's a long one, dating back to the Egyptians… look it up if you don't believe me), marijuana enthusiasts from all walks of life have recognized that a day such as April 20th is meant, nay… is designed, to indulge thyself with heavenly treats that satisfy even your most stubborn of taste buds.
For those of us in Los Angeles, may I suggest several delightful cannabis-munchie pairings to accompany today's adventures (or any other day's for that matter). For those of you not in Los Angeles – well there's your problem, isn't it. Time to mark your calendar.
Here are the best L.A. places IMHO, mildly-baked opinion for where to eat on 4/20:
---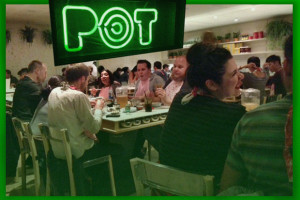 POT — With an entrance that resembles that of a medical marijuana dispensary, this is one of L.A's most well kept secrets. I'd say its one of the best bakeries in town (led by head chef Roy Choi), and the breakfast pizza is to die for. Cannabis, and pizza.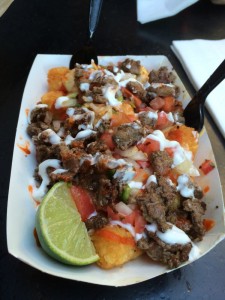 2. The Black Sheep — Okay, so they don't serve pizza here, sue me. I have three words for you: Carne. Asada. Tots. Do not leave this place without having tasted these tots, trust me (but don't make a habit of it). They're crunchy on the outside, perfectly soft on the inside, layered in sour cream, cheese, salsa, and mouthwatering carne asada.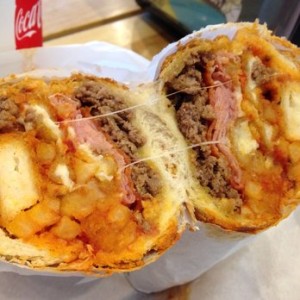 3. Fat Sal's Deli — What can only be described as "a heart attack waiting to happen," this place packs powerful flavor into fresh, crisped to perfection "extra WIDE hero bread." And let's face it, if you don't have fresh bread, you're gonna have a bad time. By flavor, I mean the likes of cheeseburgers, chili, bacon, onion rings, fried eggs, French fries, garlic aioli, and ketchup all on a soft hero. Ya… you've been warned.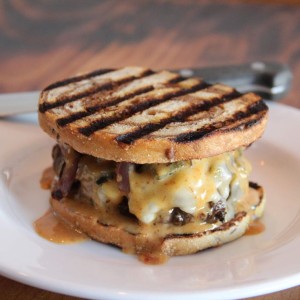 4. Animal — Alright so here's the deal, I've kinda gotten off our original topic of cannabis and pizza, but I'll tie it all together (albeit loosely) in a moment. For now you need to read about this SECRET burger, dubbed the "Boner Burger" (not joking, seriously ask for it), that is mind-numbingly tasty and packed with short-rib, house-ground chuck (no idea what that is, but I like it), bone marrow, caramelized onions, "420 Sauce"… 420 SAUCE. Game-changer for sure.
5. Pizza — no link to this one, none needed. Pairing pizza and cannabis is a no-brainer, and just got even easier. Nugg is throwing in a free pizza with every order, so you can smoke & eat on 4/20 with half-the-hassle. That means you can get medical marijuana and pizza delivered to your door at the same time, with one order (in parts of L.A. & O.C.). But don't forget you need a valid doctor's recommendation for cannabis to order. If you don't have a doctor's recommendation, Nugg helps you schedule an evaluation to see if cannabis may be beneficial to your health and well-being.
---
Especially on days like 4/20, Nugg offers a convenient and safe way to get your medication, with no driving necessary. Operating any heavy machinery while impaired is never a good idea.
And if getting pizza & marijuana delivered together isn't really your thing, there's a bunch of super-fancy mobile apps to help you order food from anywhere in L.A. These include GrubHub (Nugg is GrubHub for cannabis) Postmates, TaskRabbit and even Magic — a service that lets you just text the number 83489 with your request, and they'll just use those other apps to direct food to you. It's basically a 4/20 miracle in my book.
Well, it's about that time folks. Spark up and be well, Happy 4-20 from the Nugg Team.
P.S. What are the best 420 munchies/places to eat/killer-food-combinations you've explored so far? Maybe we'll deliver it to you, you never know 😉
---
About Nugg Team
Nugg is the "GrubHub for marijuana." Our site lets medical marijuana patients order online from dispensaries that deliver to them. Signup with the code BLOG20 for a $20 credit on your first order!
---