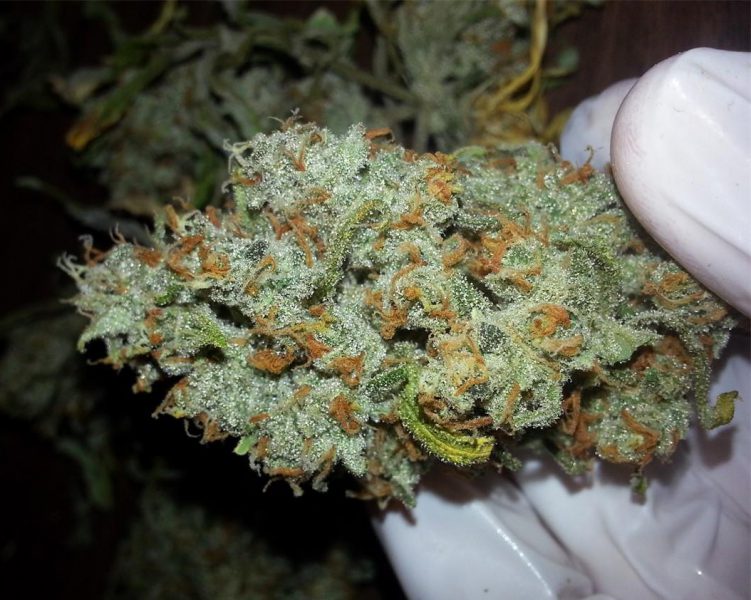 This particular Super Lemon Haze strain can be found at Exhale Med Center, one of L.A's premiere cannabis dispensaries, and you can order ahead at app.getnugg.com! Ok, moving on. Super Lemon Haze features a fiery, tangy tart take with a hint of sugar. Think Lemonheads candy but more subtle.
The Nugg app provides a handpicked list of the best cannabis providers in Southern California. We personally vet each dispensary on a variety of criteria, including product quality and potency.
We don't just rely on third-party tests, as they don't tell the whole story behind a cannabis strain. Members of our own team are responsible for ensuring our partners offer high-quality products that are safe for patients, by testing the products themselves.
This is the second in a series of product recommendations from the Nugg team. Many products we review can be found directly on the Nugg app, but not all. Our main goal is to provide users the information they need to make informed purchase decisions about cannabis.
Strain of the Week: Super Lemon Haze
Overview:this strain is a sativa-dominant hybrid between Lemon Skunk and Super Silver Haze, with 15-22% THC and very minimal CBD. It's 80% sativa, 20% indica.
Looks: multi-colored and typically coated in THC-crystals, fiery orange & lemon hairs encapsulate this beautiful nug.
Scent: Zesty, citrusy, but with a dash of sweet!
Taste: Just as the name would imply, Super Lemon Haze features a tangy tart taste with a hint of sugar. Think Lemonheads candy but much more subtle.
Effects (keep in mind, these can vary from person to person): a slow onset that produces light euphoria and a defined head-high, recommended for daytime use. Peak effects are very focused, cerebral, and uplifting. Best used for symptoms like depression and lethargy, not necessarily stress.
Potency: 8.5/10, effects lasted 2+ hours
You can find Super Lemon Haze on the Nugg app, courtesy of Vertical Meds in L.A and the San Fernando Valley, just click here.
Patient Testimonials
"This sativa will rocket your consciousness into the stratosphere while giving your body a light stoning, very potent bud." -Paul R.
"Im always a sucker for Lemon strains and this was no exception. Smoked this first thing in the morning to kick off my chores and it kept me going in a great mood for hours." -Simone G.
"This is by far my favorite strain. Amazing lemony smell and taste. Very uplifting and energetic. Great before a workout." -Danny R.
What's your favorite strain for staying active? Kick off a discussion, leave a comment!
---
About Nugg Team
Nugg is the "GrubHub for marijuana." Our site lets medical marijuana patients order online from dispensaries that deliver to them. Signup with the code BLOG20 for a $20 credit on your first order!
---