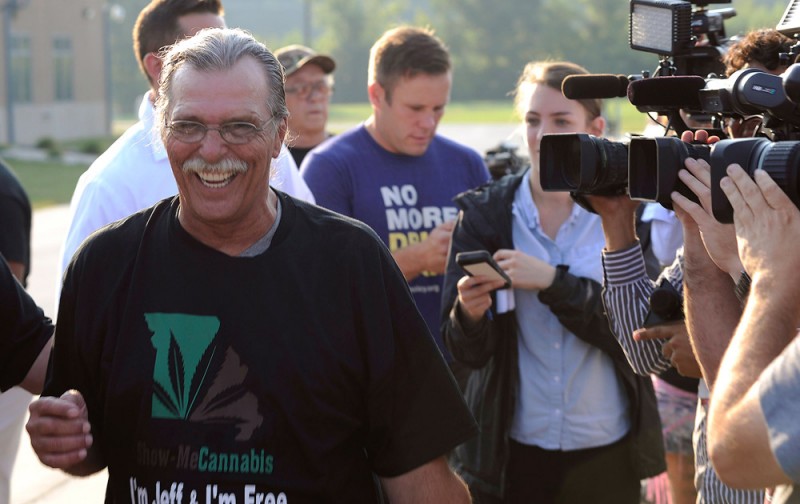 That's right. The Oregon State Police estimate (according to a report submitted to lawmakers earlier this year) that 78,300 marijuana offenses (convictions) may qualify under a new provision.
Timothy Surprenant was convicted of growing marijuana in 2008, a felony he has to disclose over and over again when applying for jobs.
A union mason who lives in Portland, Surprenant was kicked off one job after a manager learned of the conviction. He's not allowed to work on federal projects or prisons. He's not permitted to travel to Canada. He seriously considered training to become an X-ray technician but worried his conviction would trip up his chances of finding work.
"There are jobs I can't do because of having this felony," said Surprenant, 42.
The conviction, stemming from a medical marijuana grow much larger than what was allowed by law, is an embarrassment he thought he would never live down.
Last week, Surprenant was one of about 68 Oregonians who applied to have old marijuana convictions sealed in a three-day event hosted by the Oregon Cannabis Association. While the process doesn't erase those crimes from their records, it allows them to claim on an employment application or housing form that they've never been convicted of a crime.
Oregon has long allowed people convicted of misdemeanors and some felonies to ask to have those convictions set aside or sealed. But the Oregon Legislature this year made two additional and significant changes to the way the state deals with marijuana: It reduced most marijuana-related offenses, including growing and selling cannabis, and made it easier for people to have old pot convictions set aside.
Under the new law, when someone applies to have a previous marijuana-related conviction set aside, the court must consider how that person's crime would be classified today.
The change means that Surprenant and others who previously weren't eligible to have old marijuana felonies set aside may now ask a state court to seal them.
Read the entire article at Oregon Live
---
About Nugg Team
Nugg is the "GrubHub for marijuana." Our site lets medical marijuana patients order online from dispensaries that deliver to them. Signup with the code BLOG20 for a $20 credit on your first order!
---