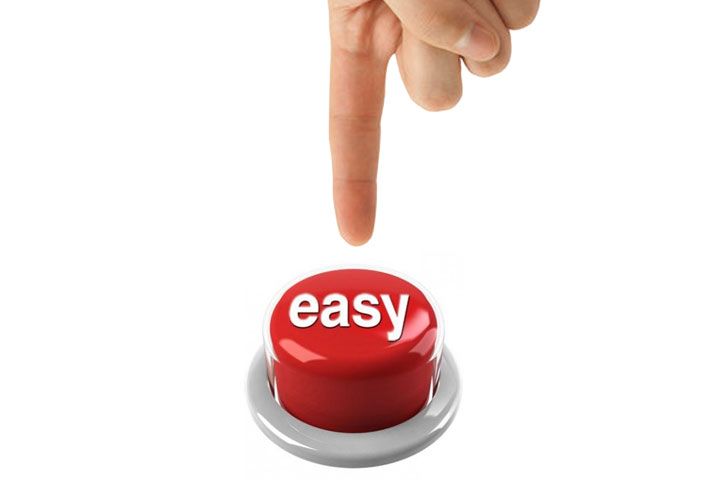 Remember the days when you could get a ride from a stranger with the tap of a button? Have aged-scotch delivered straight to your doorstep? Or open the door to a thickly-mustached man ready to cut your hair.
Of course you don't.
Because 1) you've probably never considered inviting a razor-wielding, hearty-bearded man into your home and 2) these epic-sauce conveniences have bestowed their graces upon us only recently.
Indeed, we live in a world (well mostly just America, we're cool like that) where your Uber driver is also your Lyft driver is also your GrubHub driver is also your thick-mustached-barber-man is also your Postmates driver is also your mom's hair stylist.
Yep, today, we live life on-demand.
And sure, Nugg lets you get medical marijuana delivered in L.A. easier than ever, but there's so many other instant-service apps like ours to take advantage of.
Here's our head-to-toe list of on-demand services in L.A. you must try this summer.
If you don't, well then you're just not living life… (on-demand)
Postmates — get anything from anywhere delivered to you in under an hour. Need I say more? Well actually, yes, I will say more, as there's many things to be said about getting anything delivered from anywhere. That's because Postmates has partnered with 7-Eleven to let you order the bare necessities (snacks, toiletries, soda) right to your door.
In case fog-horns aren't blasting off between your ear drums, let's break down this situation in delicious, high-fructose fashion.
Postmates + 7-Eleven = SLURPEES delivered to your door in under an hour. I'd take a slurpee at my door anytime but it's summer, so I'll take five.
MeUndies — high-quality, well-priced, butt-huging new underwear delicately placed on your front porch every month. Not exactly on-demand, but ya, butt-hugging and well-deserving of the #2 spot in this comprehensive list of awesomeness. Because getting undies on your front porch is like Christmas morning. Heck, now you can get undies shipped to your doorstep on Christmas morning. Plus you get $20 off your first order just for signing up. That's undielicious.
Lyft — need to get somewhere? Request a ride on-demand from your phone and be picked up by a friendly neighborhood driver in minutes. The code SUNNYDAY saves you $20 on your first ride and DO NOT forget to fist-bump the driver when you sliiidddeeee into the passenger seat. Drivers used to be required to fist-pound but now they're not and honestly it was the coolest thing about Lyft, so do your part to #BringBackTheBump, especially if you're a first-time rider.
At first I was skeptical of this whole "your friend with a car" thing, until I witnessed all the rad things Lyft drivers do for their passengers. Not only do they have bottled water and chewing gum on deck, but they'll let you make out with your significant other in the back seat. Creepy? Definitely. Convenient? Most definitely. And if you're lucky you'll be picked up in one of these pimped out Lyfts.
Drizly — knock, knock. Who's there?
The liquor store, with a six-pack of Dos Equis, tequila, salt and a bag of limes. Yea, this knock knock scene is no joke. With the Drizly app, the party comes to you. Choose from beer, wine, or liquor, press a few buttons, maybe throw in a small delivery fee, and sit back as your liquid courage arrives elegantly at your door. Just don't think you'll be able to trick these guys if you're underage, their proprietary ID verification technology allows drivers to scan ID's for more than just the barcode. What exactly? We have no idea.
In case you were wondering, here's How to Turn a Watermelon into a Keg.
5. Washio — Does this scene look familiar?
No? Congrats, I'm surprised you made it to #4 with your type A personality, now let us lazy consumers revel in the wonder that is on-demand dry cleaning and laundry. Yes, you heard it hear first folks. Someone is being PAID to pick up your dirty laundry at a moment's notice and return it clean and folded.
Just download the app, enter your credit card information, and either schedule a pickup for a future time or have someone come get your clothes right now. PRO TIP: Washio returns your clothes in one of their branded bags. If you open the bag REALLY slowly, you can smell your prayers being answered.
6. Sumo Jerky — has anyone ever had the audacity to reject you with the term "when pigs fly?" Well then, prepare to enforce your bets and collect your debts because today, PIGS DO FLY, and it's time you rub it in.  With just a few clicks, have premium beef jerky — crafted by artisan chefs from around the world — shipped to your door every month. I know this one isn't exactly on-demand, so sue me. Jerky is awesome, and Sumo Jerky lets me stick to my paleo diet, duhhh.
7. Zirx — We've all been there. You arrive at your dinner, conference, holiday party, sporting event, whatever it is, and there's no parking to be found. No sweat right? Just cruise around some side-streets till you find a spot. Next thing you know you're four or five blocks away, your destination is fading away in your rear-view. You could park, it's not like you mind the walk (hell you could totally use those extra steps) but that puts you a solid ten minutes out from your destination…
You spend another couple minutes freaking out in your car, not knowing whether to turn back and valet or park a mile away and sprint. You know what you need?
A button that when pushed, hails a person in a nice yellow t-shirt to meet you at your location, take your car, park it neatly in a nearby garage, and return it to your location when you push the button again. Luckily, that's exactly what Zirx does. They'll even service your car or refill your gas for you. Having their app is basically like having a valet service & auto-mechanic in your pocket. Plus they leave a nice cold box of water in your cupholder. Ya I said cold box of water, it's a thing.
8. Tutors — are you a student? This on-demand tutoring service makes learning a little less sucky, by connecting you with other students who have taken and A'ced the same classes you're enrolled in. If you or a loved one knows a frat bro in need, please call 1-800-TUTORS for more information and to get him help immediately.
9. Taskrabbit — basically your personal errand-boy (or girl). This on-demand service wants to help you work smarter by connecting you with local people in your neighborhood. Let them fix your broken sprinkler, walk your dog, take out your trash cans, buy your girlfriend that perfect anniversary gift, and all it's gonna cost you is $41 an hour (gas, parking, other expenses not included). Seriously, having a temporary servant ain't cheap, but it sure is convenient. And convenience commands a hefty premium. Unless you have a nifty promo code like this one. Use coupon code HURRY40 for $40 big ones off your first task.
10. Stylebee — this one's for the ladiesssss. Get blowouts and makeup delivered on-demand, at your house or place of work! Now don't get me wrong, I'm in touch with my sensitive side, but I'll be perfectly honest in saying I have no idea what a "blowout" is. My current understanding of a "blowout"  is when one sports team takes a beating by another.
In any case, here's what I do know about Stylebee. It's not TOTALLY on-demand, but it's pretty darn close. You can book appointments up to two hours in advance and have a stylist show up either in-home or at your work space. Just like other on-demand services, stylists are licensed (typically with years of experience) and background-checked for your safety and peace of mind. Use coupon code TRICYCLE for $25 off your first booking.
11. Magic — this one's going to seem a little abstract, a little tough to wrap your head around perhaps. It's not an app. It's not a website. It IS a contact stored in your phonebook. In fact, to access Magic, all you have to do is text "HELLO" to the number 83489 to get started. Get started with what exactly, you ask?
Anything. Magic let's you make any on-demand request via text 24/7, then their trained operators route your request to the most appropriate service nearby. So if you order food delivery, they might route that request through Postmates, GrubHub, or maybe even just call the restaurant directly. It's not magic, but it sure seems like it.
12. Farsi On-Demand — this is one I personally haven't been able to live without. Whether I'm ordering coffee at Starbucks, making sales calls over the phone, or approaching strangers with awkward questions at the Santa Monica Promenade, it's always better said in Farsi. With over 50 trained Farsi-language specialists, Farsi On-Demand goes the extra mile in providing all your English>Farsi translational needs at a moment's notice. Use code FARSE for your first translated sentence absolutely free (up to 16 words) 😉
Well there you have it. An all-inclusive list to the best on-demand services in Southern California. Think we missed any? Have a hilarious, awkward, or gut-wrenching experience with any of these services? Join the discussion on our Facebook page.
---
About Nugg Team
Nugg is the "GrubHub for marijuana." Our site lets medical marijuana patients order online from dispensaries that deliver to them. Signup with the code BLOG20 for a $20 credit on your first order!
---