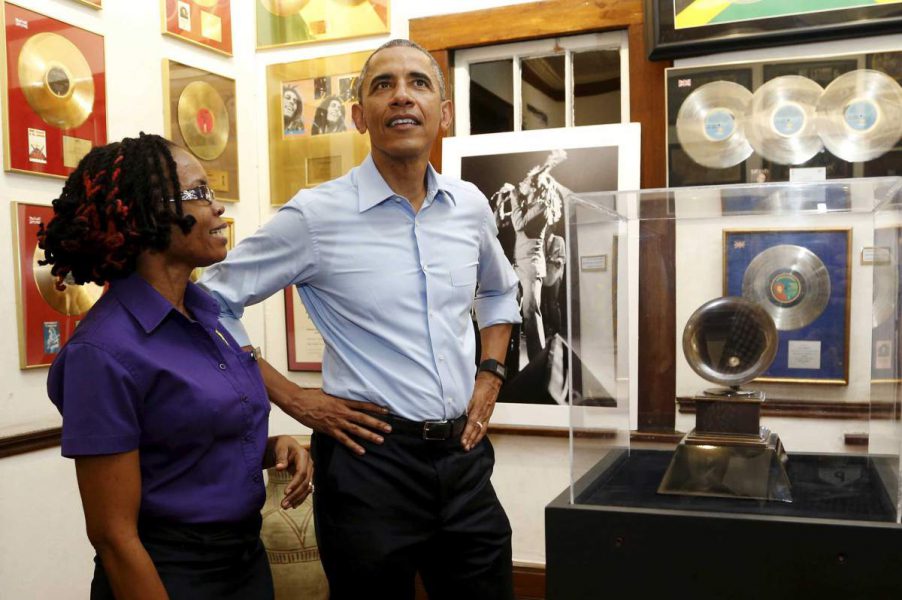 President Obama made a brief stop at the Bob Marley Museum in Kingston, Jamaica during his trip to the Caribbean island. Obama has made no secret of his affinity for the reggae singer's music. Even after his death in the early '80s, Bob Marley continues to be commercially and artistically influential.
Forbes lists Marley as the fifth top earning dead celebrity in 2014, netting more than $20 million. Expect that number to climb in the coming year as his name is licensed to a new line of marijuana products, Marley Natural.
Advocates hoping to end marijuana prohibition in California are preparing a ballot initiative for next year's November election. They hope syncing the vote with the upcoming presidential contest will bring a large number of young people to the ballot box.
After legalization failed in 2010 during a midterm election, legalization advocates have been studying how to ensure success this next time. Presidential elections tend to bring a much larger (and younger) turnout. A 2015 Public Policy Institute of California poll showed that 61% of 18 to 34-year-olds thought recreational cannabis should be legal.
---
About Nugg Team
Nugg is the "GrubHub for marijuana." Our site lets medical marijuana patients order online from dispensaries that deliver to them. Signup with the code BLOG20 for a $20 credit on your first order!
---