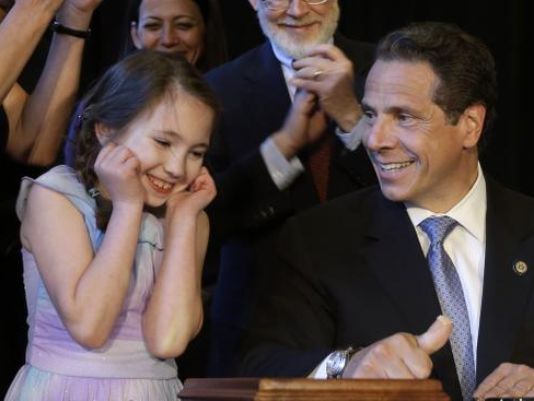 ALBANY — In a surprising move, Gov. Andrew M. Cuomo signed two bills on Wednesday to establish an "emergency medical marijuana" program for qualified patients, two months before the planned debut of a statewide program providing for the medical use of the drug.
The governor's action is an effort to accelerate the timetable for the legal distribution of medical marijuana in the state after passage of a 2014 law that added New York to a list of nearly two dozen other states where the drug is available for patients.
Under the bills, approved by the State Legislature this year, the State Health Department is to set up a separate program to "create an expedited pathway" for sick New Yorkers whose lack of access to the drug "would pose a serious risk" to their lives.
Mr. Cuomo, a Democrat, said in a statement accompanying his signatures that he "deeply sympathized with New Yorkers suffering from serious illness, and I appreciate that medical marijuana may alleviate their chronic pain and debilitating symptoms."
Read the entire article at New York Times.
---
About Nugg Team
Nugg is the "GrubHub for marijuana." Our site lets medical marijuana patients order online from dispensaries that deliver to them. Signup with the code BLOG20 for a $20 credit on your first order!
---