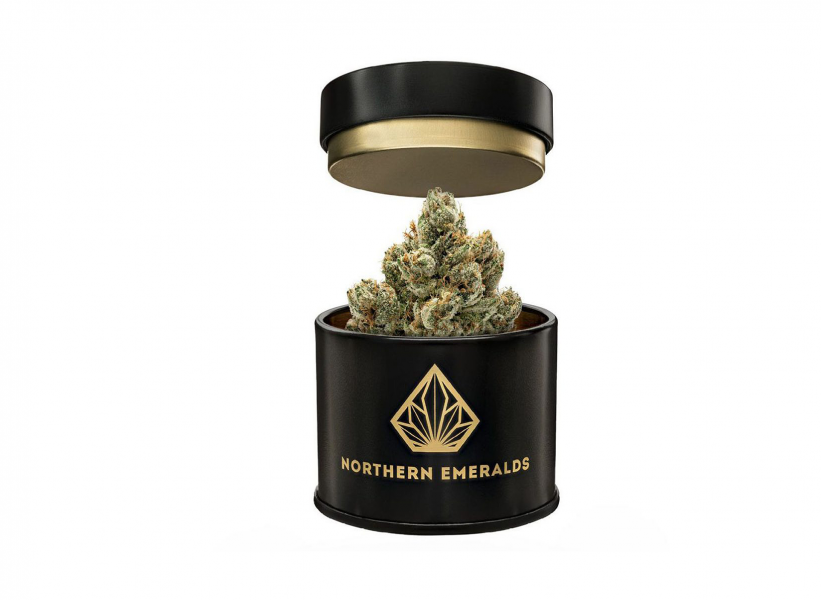 I used to work at an acclaimed Beverly Hills restaurant, but I only had the chance to dine there as a full-blown guest once. It was the best meal I ever had, each little detail adding up to a memory still vivid in my mind today. I can still remember tasting the love and effort of the kitchen staff in each delicious bite. The craftsmanship exuded from the final product and I almost felt proud of the chef for mastering his craft to such a degree.
When sampling a new cannabis flower, I want to feel similar emotions as the night I dined at this Michelin-star restaurant. Of course, I don't want that kind of price tag… but I do want to see, taste, and feel the love and effort of the cultivators. When I do find a product that elicits those same emotions, I know it's something I'll add it to my repertoire. Anything less and, odds are, I'll never buy it again.
It's with this mindset that I try Northern Emeralds Durban Poison. I am cautiously hopeful once I look into the brand and discover it is made up of a collective of farmers in Northern California, seemingly dedicated to their craft. I'm intrigued by their simple yet lofty mission to "grow the best possible version of the plant, to serve the intent of the seed, [and] to cultivate the highest quality of cannabis achievable."
Will Northern Emeralds live up to their creed with this eighth of Durban Poison – and my (practically unaffordable) fine dining expectations? Keep reading to find out!