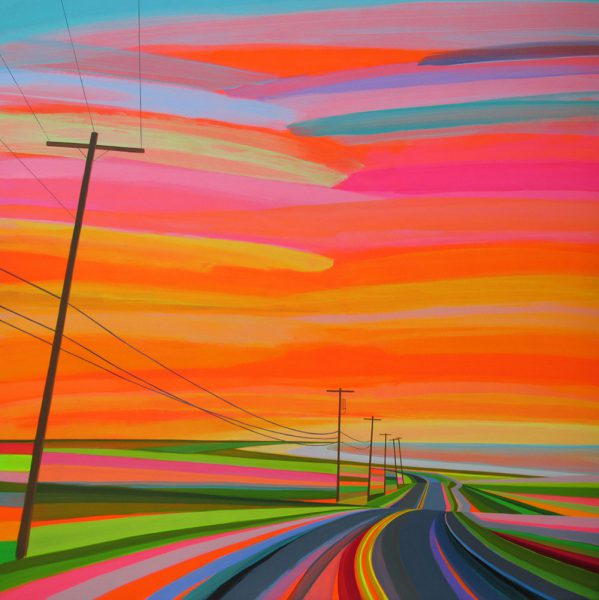 Deeply influenced by a childhood spent growing up on Long Beach in Sag Harbor, N.Y., artist Grant Haffner tries to capture the color and feeling of sunsets burnt into his memories. Haffner works primarily with a mixture of acrylic, marker, pencil and paint pen on wood panels to create vibrant neon depictions of Long Island landscapes from the viewpoint of roadways punctuated with power lines. He shares about his paintings:
The East End of Long Island has been my home for most of my life. I spent many years exploring the trails through the woods, cruising the quiet country roads, and hanging out on the beaches. My childhood here, surrounded by nature and water, was an experience that I cherish. Now that I am older, I can see how the landscape is changing and am reminded that it will never be the same. Hopefully, my paintings will capture the memory of that landscape before it fades.
Haffner is represented by Damien A. Roman Fine Art where you can see more of his recent work. (via My Modern Met)
Christopher Jobson on September 8, 2015
---
About Nugg Team
Nugg is the "GrubHub for marijuana." Our site lets medical marijuana patients order online from dispensaries that deliver to them. Signup with the code BLOG20 for a $20 credit on your first order!
---