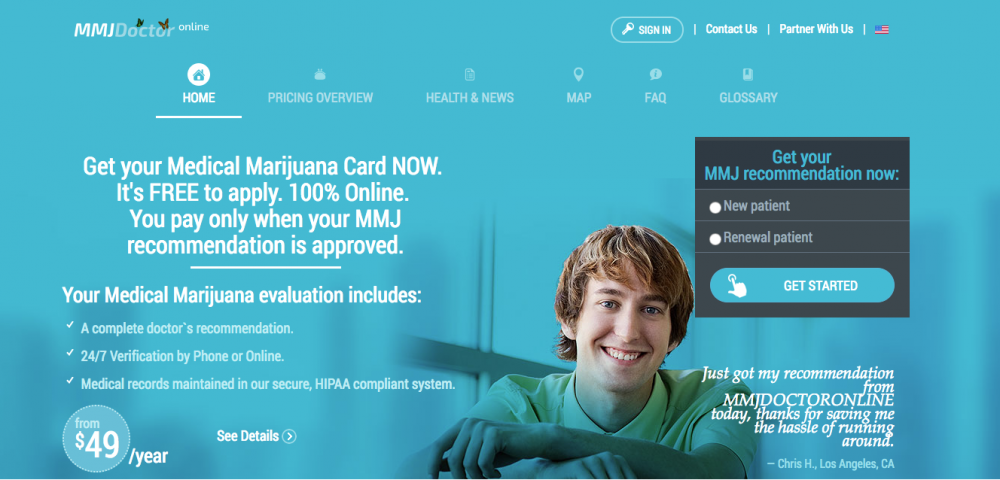 MMJ Doctor Online is an online medical marijuana evaluation site, where California residents can supposedly be assessed by a state licensed doctor to get a doctor's recommendation and MMJ ID card for medical cannabis. Their platform appears to be similar to other online evaluation services online (like our own, NuggMD), but deviates in several ways from legal standards and best practices.
This MMJ Doctor Online review will explain their entire online process, what you as a consumer should be aware/skeptical of, and if you should choose them for your medical cannabis needs. (While we do offer a competing service, we intend for this to be an honest and unbiased review of the company.)
TIP: our prices for both a doctor's recommendation and MMJ ID card are 20% cheaper than those offered by MMJdoctoronline.com. Click here to start your evaluation with NuggMD.