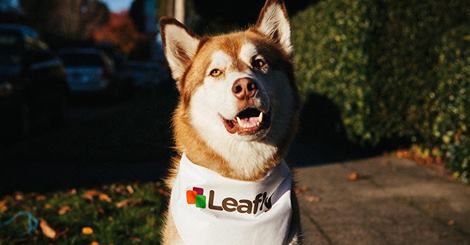 As medicinal marijuana becomes more widely accepted, a new group of patients is beginning to feel the benefits. Marijuana treats for dogs and cats are seen as a natural way to help pets deal with a litany of ailments.
Like their human counterparts, animals deal with illnesses including animal versions of cancer, HIV and arthritis. For many, medicinal marijuana is a more natural and cost effective method to help treat their pet's medical woes.
Companies like Auntie Dolores and Canna Companion have launched edibles, "medical marijuana for pets," made with animals in mind. The largely unregulated marketplace looks to be a huge growth area in the coming years.
Pet owners should take some precautions if they choose to share their own edibles with their furry. Dogs and chocolate do not mix. Dosing out the correct amount of medicine is also important. Cannabis toxicity is a rare but potentially fatal problem in dogs.
---
About Nugg Team
Nugg is the "GrubHub for marijuana." Our site lets medical marijuana patients order online from dispensaries that deliver to them. Signup with the code BLOG20 for a $20 credit on your first order!
---