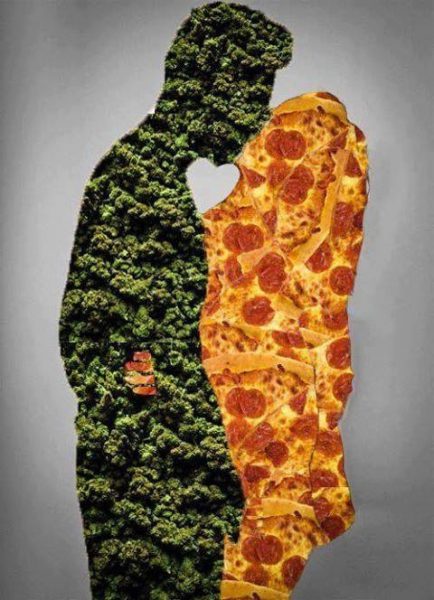 It's a sunny Saturday in So Cal, and the perfect day to relax and spend time with friends and family, or spend time with your better half (marijuana date night is on Saturday, right?). Or not, being alone can be fun too!
But there's some sure-fire ways to make your Saturday night better, and Nugg's on-demand cannabis ordering platform can help. We did it before, we'll do it again, and we're doing it now. The two ingredients to satisfy you, your buds and your taste buds:
Cannabis and pizza, delivered to your door. Well, only if you're a medical marijuana patient 🙂
If you are a medical marijuana patient, join Nugg for free and order a cannabis product that suits your pain or ailment. Our partners undergo a strict screening process, and feature the largest selection of marijuana flowers, edibles, concentrates, waxes, and more!
Nugg is not a dispensary. We don't have our own drivers. Heck, we don't even see any marijuana most days. But we DO have an awesome online platform that features entire menus of the best cannabis providers in Southern California, and makes ordering medical marijuana convenient, safe, and reliable.
Plus, we're throwing in a FREE PIZZA with every delivery order placed this weekend!
And don't worry, we won't always be giving you free pizza. Next up is celery and peanut butter!
Actually, we'll see about that one… tell us what tasty treats you want to see next with your on-demand medical marijuana delivery order by commenting below!
Order medical cannabis on Nugg, and enjoy your Saturday night!
---
About Nugg Team
Nugg is the "GrubHub for marijuana." Our site lets medical marijuana patients order online from dispensaries that deliver to them. Signup with the code BLOG20 for a $20 credit on your first order!
---