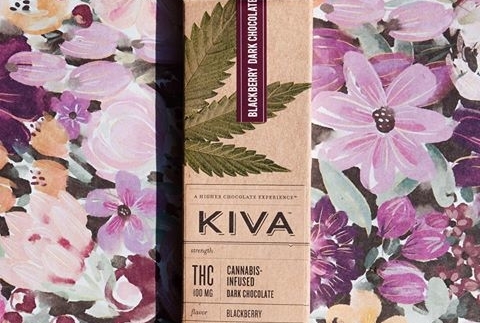 When I'm looking for great edibles, I know the devil's in the details (as well as in the calories, but I choose to ignore that). There are many brands with great marketing and branding yet lackluster products. Others are so focused on the product that they completely miss the mark on design, craftsmanship and brand awareness. Not KIVA.
The brand remains dedicated to crafting intricate chocolates and mints that are just as detailed as their packaging. It's clear KIVA cares about nurturing, enhancing and improving your life. Remind me to copyright "Kiva cares" and sell it to them.
While KIVA Confections produces eight distinct chocolate bar flavors, the 100mg THC Blackberry Dark Chocolate Bar's mix of bitter chocolate and tart blackberry sounded complex and tasty (which is how I describe my conversation style, but that's a topic for a tastier and more complex time).
Read on as we break down this infused candy bar and discover if it meets that expectation.