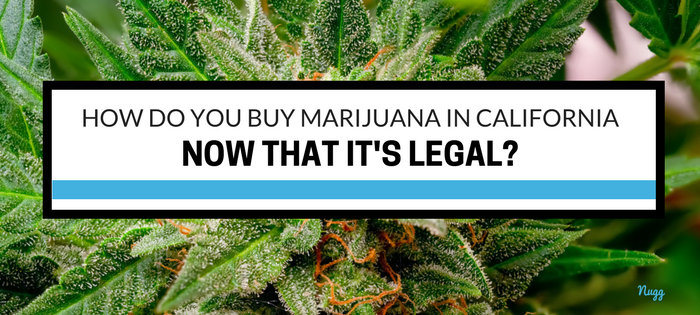 On November 8, 2016, Proposition 64 was approved by California voters, making recreational marijuana legal for adults age 21 and over. The new law, dubbed the Adult Use of Marijuana Act (AUMA for short), designates state agencies to license and regulate cannabis, imposes taxes at both the cultivation and retail level, and allows for local regulation and taxation of cannabis, among other things.
But now that recreational pot is legal in California, can you just buy marijuana from any dispensary, or do you still need a medical marijuana card in CA to actually make purchases?
If you're under 21, then you still need a medical card, but if you're over 21, you can buy marijuana in California with nothing more than a valid, government-issued ID. Recreational shops have been serving Californians since January 2018, and so far it's been going pretty well–with one small fly in the ointment. Well, maybe it's more flies than ointment at that.
As it turns out, most municipalities in California have decided to ban recreational marijuana. So, if you live half an hour, an hour or even further from the nearest dispensary, getting a medical card may still be more practical than buying medical cannabis from the recreational market. Furthermore, if you take the added step of getting your state-issued MMIC, you'll be exempt from the state sales tax on your medical cannabis purchases!
This brings up A LOT of questions for medical marijuana patients and recreational users alike. We've updated this info for California's 2019 cannabis regulations.
Many of us are brimming with questions, though (ironically) correct answers are hard to come by. But fear not; this post will arm you with all the answers you need going into 2019. A few uncertainties we'll clarify include: 
How do you buy recreational marijuana in California now that it's legalized?

What if you're a medical cannabis patient in California? Is your patient-status affected?

Do you still need a medical marijuana card in 2019?

Do you need to renew your MMJ card, and, if so, will the process change or stay the same?