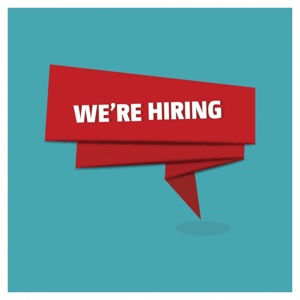 Nugg is one of the hottest startups in the $30-50 billion marijuana space. If you're passionate about joining a dynamic company that is already a leader in it's industry (and has massive growth potential), Nugg is the right place for you!
We are seeking a cannabis connoisseur to support our efforts to offer personalized online assistance and expert knowledge to customers in ways that improve their cannabis experience.
Please don't apply to this job if you do not meet the qualifications listed below. We still love you, but we owe it to our customers to make sure these new hires are truly cannabis experts.
Hours & Location:
This is a full-time (~40 hours/week) remote, online position. Our entire team is remote, but we have an office in Marina Del Rey that you're free to work at as much as you like. This is an independent contractor position to start.
Compensation:
Starts at $15/hr, with quarterly raises based on performance.
How to Apply:
Just fill out this questionnaire by December 12th! (be as detailed as possible)
Responsibilities:
provide expert, science-backed cannabis knowledge to online Nugg customers that have questions about how to improve their cannabis experience
help customers (in a timely, professional, and friendly fashion) using our delivery marketplace find the products and dispensaries that best fit their preferences
constantly stay up to date with the latest cannabis-related research studies and findings, and integrate this new knowledge into how we help customers
recruit, train, and manage a team of customer service representatives capable of offering the same level of cannabis expertise that you yourself offer customers
Qualifications:
you are a cannabis expert; you have complete knowledge on such topics as 1) the science of cannabis 2) different consumption methods, manufacturing processes, and the pros and cons of each 3) how medical cannabis is best used for different symptoms and ailments 4) much more
capable of articulating this knowledge in ways that make it easy for customers to digest and practically apply to their cannabis experience
exceptional typist; you type 65+ wpm
exceptional communication skills and professional presence
innovative problem solver, results minded and solution focused
effective team player with ability to work independently
tech savvy, strong in multi-tasking between different programs and communications
you love helping people and making people smile
understanding of how the medical marijuana market works in California
Company Overview:
Based in Los Angeles, we're the nation's largest online cannabis marketplace. We provide quick, easy, and professional access to medical marijuana delivery for people in California, and have ambitious plans to offer our services throughout the entire United States.
The other arm of our business, NuggMD, is the nation's leading telemedicine platform for cannabis, connecting potential cannabis users with licensed doctors via live video to make getting a doctor's recommendation for medical cannabis quick and painless.
NuggMD is the leading telemedicine platform for cannabis evaluations, has served over 100,000 people in California and New York, and will be available in more states soon.
Benefits & Culture:
We're a half-remote, half Los Angeles local team, and that's just the way we like it. At Nugg, you can work whenever, wherever, however, as long as you get your shit done. We're a laid-back team that enjoys ping pong, Saturday brunch, the outdoors, house music, and the little things in life.
As our newest team member, you'll be given full autonomy to execute on your ideas. You'll get as many vacation days as you want. At Nugg, you'll have boatloads of fun, while testing the limits of your expertise and innovative capacities. At Nugg, life gets a little better each day.
---