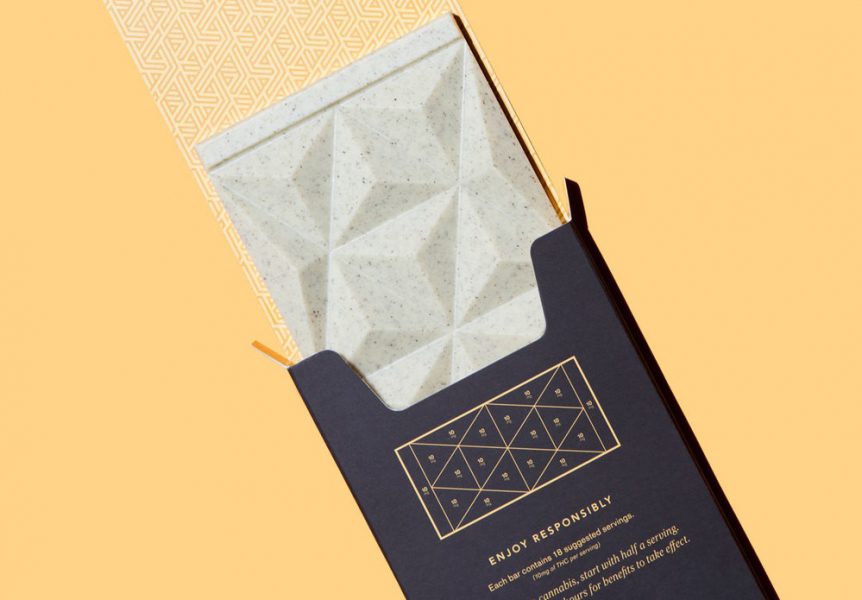 The first time I watched Willy Wonka and The Chocolate Factory as a child I could feel the excitement as Charlie unwrapped his golden ticket–followed by feelings of terror thanks to a certain boat ride in the movie.
I still get a tinge of that same rush when I unwrap a Défoncé Chocolatier Vanilla Chocolate Bar. It feels like an exclusive ticket to a classy cannabis world I never knew existed.
The brand's elegant packaging, unusual design, and gourmet taste create an upscale edible experience until the last bite. The lack of hellish imagery while surrounded by Oompa Loompas is also a plus.
Expectations are high, especially since I've grown to become an edibles snob. I've eaten more infused chocolate bars than I can count but this white one radiates high fashion like Nicole Kidman on the red carpet.
So I have a reason to head to The Grove for a hearty outdoor lunch with the infused vanilla bar as dessert before hitting the shops. I'm ready to feel en vogue. I'm also ready to stop imagining that Défoncé is Beyoncé's long lost sister. 
Is this fancy vanilla and white chocolate bar as palatable and potent as it is pretty? Let's find out as we rip it open like E!'s snide red carpet panel in this extensive review.