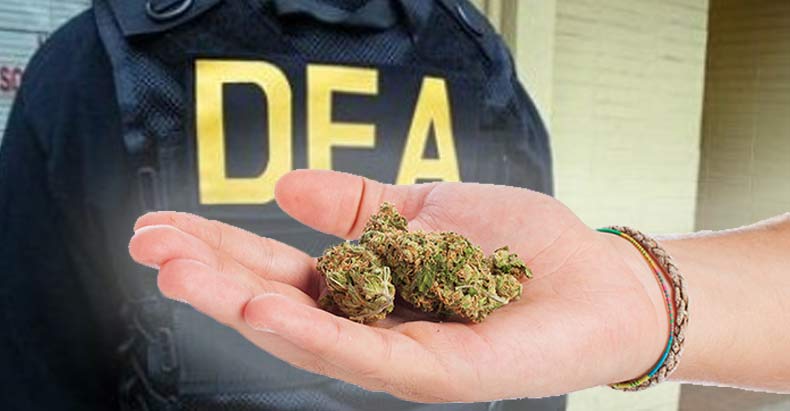 So far, more than 15,000 people have signed the petition demanding that DEA head Chuck Rosenberg be fired for calling medical marijuana a "joke." Well, now the DEA responds to his comments.
And guess what? It seems they're officially on notice now.
When a Washington Post reporter called the agency about our efforts (Change.org), a spokesman was forced to defend his boss's outrageous comments:
"Acting Administrator Rosenberg indicated that marijuana should be subject to the same levels of approval and scrutiny as any other substance intended for use as a medicine," he said. "DEA supports efforts to research potential medical uses of marijuana."
That sounds nice, but the reality is that people suffering from cancer, AIDS and multiple sclerosis don't have 5-10 years for the federal government to slow-walk marijuana through the FDA approval process.
They are suffering right now, and in 23 states they are able to legally use doctor-recommended cannabis to find relief.
That's no "joke."
So let's keep up the pressure on behalf of the patients who need our help.
Please share the petition with your friends via Facebook, Twitter and e-mail: http://change.org/nojoke
We've already got the DEA's attention. By generating more signatures, we can push this up the chain of command to the White House and pressure President Obama to take action.
Find the original post & sign the petition at Change.org.
---
About Nugg Team
Nugg is the "GrubHub for marijuana." Our site lets medical marijuana patients order online from dispensaries that deliver to them. Signup with the code BLOG20 for a $20 credit on your first order!
---