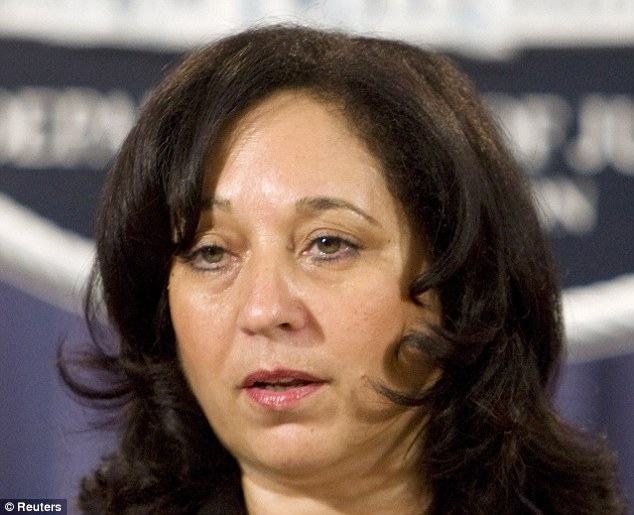 4/21/15: DEA Head Stepping Down
Embattled Drug Enforcement Administration chief and marijuana foe, Michele Leonhart is expected to step down soon. Leonhart moved up the ranks in the DEA to the top spot in 2007.
She has been a vocal opponent of lifting the ban on marijuana. Speaking with a group of law enforcement professionals, she reiterated her disagreement with President Obama's stance that marijuana is no more dangerous than alcohol.
While testifying House Judiciary Subcommittee on Crime, Terrorism, and Homeland Security, Leonhard refused to even acknowledge that marijuana was less harmful than crack, methamphetamines or heroin. Questioned by Colorado Rep. Jared Polis, she refused to budge, "I believe all illegal drugs are bad."
Polis was unimpressed, "You should know this as the chief administrator for the Drug Enforcement Agency. I'm asking a very straightforward question: Is heroin worse for someone's health than marijuana?"
The head of the DEA refused to answer. Instead she repeated the blanket statement that seems to be her mantra, "All illegal drugs are bad."
A report last month revealed that during her tenure DEA agents had dozens of sex parties with prostitutes in Colombia.  It's unclear whether the parties were funded by drug cartels or the American taxpayers. Agents that admitted to participating were suspended for 1 -10 days.
Earlier this month, members of the House Oversight and Government Reform Committee released a statement saying they had lost confidence in her ability to lead the agency.
Kansas Cannabis Advocate Loses Custody After…
Medicinal marijuana proponent Shona Banda has lost temporary custody of her 11 year old son. Her nightmare began when her son spoke up during a drug education class. Banda's son did not remain silent when some anti marijuana comments were made. Due to his remarks, police detained her son and raided the family home. Law enforcement found cannabis, paraphernalia and lab equipment used to extract cannabis oil. Banda is is a vocal advocate of medicinal marijuana. She tells her story of using cannabis oil to help deal with Crohn's Disease in her book,  "Live Free or Die: Reclaim your Life . . . Reclaim your Country!".
The Wichita district attorney is mulling over possible charges including possession of marijuana with intent to distribute, possession of drug paraphernalia and child endangerment.
A gofundme page has been set up for her legal expenses.
Comedian / Cannabis Activist Roseanne Barr is Going Blind
Speaking with The Daily Beast, the former presidential candidate and comedic icons revealed that she is losing her sight due to macular degeneration and glaucoma. She uses marijuana to help with the pressure in her eyes. She also advocates cannabis to free one's mind,  "It's expansive. It opens your mind." We couldn't agree more.
The Grow Up So Quickly
Former Disney Channel star Demi Lovato made some news yesterday by wishing Former Disney Channel star Joe Jonas a happy 4/20 on Instagram. Apparently, she and former Disney Channel star Miley Cyrus introduced him to marijuana.
We're not sure if the Disney clubhouse was the happiest place on earth, but it was definitely the chillest.
Way to go Demi.
---
About Nugg Team
Nugg is the "GrubHub for marijuana." Our site lets medical marijuana patients order online from dispensaries that deliver to them. Signup with the code BLOG20 for a $20 credit on your first order!
---