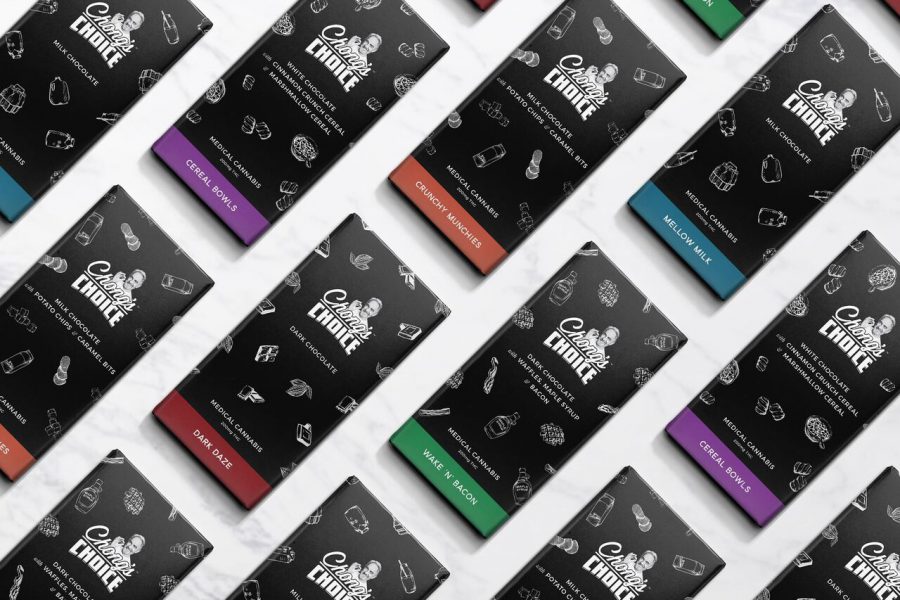 You'd be hard-pressed to find an American cannabis consumer who doesn't recognize the name Tommy Chong. Now with his brand, Chong's Choice, the cannabis icon curates some of the finest marijuana for you.
Every strain offered and used in his products is handpicked by Tommy himself. Always expect locally sourced, organically farmed, and lab-certified cannabis grown with one goal: to get you very high.
If you can't trust America's cannabis sweetheart about cannabis, who can you trust?
Their sweet Wake 'N' Bacon Dark Chocolate Bar immediately caught my eye. I was instantly wowed by the distinct flavor combo, texture, and quality. How often do you see chocolate with waffle chunks, bacon and maple syrup, much less a cannabis-infused one? The flavor profile alone makes the edible worthwhile, especially since everything is better with bacon.
In this comprehensive breakdown, we'll determine if Chong's chocolate matches the man's reputation.