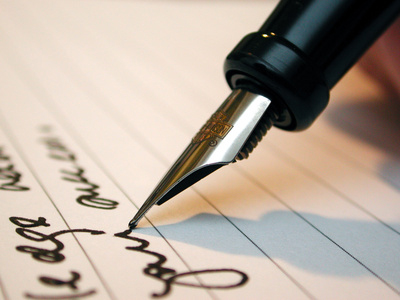 As one of the leading platforms for online cannabis orders, Nugg is a trusted go-to resource for cannabis users and proponents. Through our website, publications, and events we offer a vast body of cannabis-related content, trustworthy information, knowledge and resources to the cannabis community.
We greatly appreciate thought leaders who are willing to share leading edge thinking, innovations and information about the latest trends with their peers in the cannabis community, and we strongly encourage content submissions from our members and other cannabis and business experts.
You can submit your content online using the link below.  Before you submit content, we encourage you carefully review the online submissions detailed below.
Submissions that do not meet requirements will be rejected without editorial review. 
Submission Guidelines:
Submit only complete works, rather than outlines or pitches. We will not consider partially completed works.

Do not submit content that is promotional in any way. Any content that contains promotional elements or advertising will be rejected, unless you've received explicit authorization to do so. Please email alex@getnugg.com for specific inquiries.

Nugg accepts the following for consideration for publication on our blog: case studies, research, e-books, white papers, videos, checklists, how-to's, tutorials, and more. If you are unsure whether your content is fit for publication, please email alex@getnugg.com

Nugg also accepts thought leadership columns and articles, and gives preference to original content that has not yet been published or distributed elsewhere.

When quoting others' work, include attributions within the body copy following journalistic, 

Associated Press

 style. Do not include footnotes, endnotes or lists of references.

Include your name, address, company, title and e-mail address; if you are a Nugg user, please say so

You will receive an e-mail confirming your submission of online content.

Timeline for content review is dependent on current volume of submissions.

If your content is accepted for publication on the Nugg blog, you will be notified.

If your content is rejected, Nugg will make every effort to notify you. However, that may not always be possible.

Read the content submission guidelines carefully and include all content and files necessary for publication including images, videos, etc.
 Additional Submission Information:
Nugg gives preference to original content that has not yet been published or distributed widely through other outlets.
Editorial decisions to publish or not to publish content are made at the discretion of Nugg and are based on factors including but not limited to: relevance to the industry, interest to readers, timeliness and caliber of content.  Nugg reserves the right to exercise its editorial judgment and reject any content at any time for any reason.
Nugg generally re-writes all titles and subtitles to conform to our accepted style guide.
Nugg supports the meaningful exchange of information to help create an environment that fosters the continuation of knowledge, thought leadership and a free exchange of ideas. Such an environment requires the authors of the AMA's submissions/assigned stories to share their research findings and insights, if applicable, upon submission.
The views expressed on the Nugg website, blog, and in our publications are those of the individual authors and do not necessarily reflect the official positions or policies of Nugg the company.
None of the content that Nugg chooses to publish on the blog is influenced by advertisers, politicians, private or industry sponsors, members, donors, partners or collaborators.
All Nugg publications staff members abide by the Society of Professional Journalists' Code of Ethics, (Link) and all authors interested in writing for Nugg are urged to review and follow these guidelines for ethical and responsible editorial behavior.
 Articles:
All articles must be submitted in Word format. PDFs will not be considered.
All submissions are subject to be edited for accuracy, clarity, quality and length. While Nugg will make every effort to work with an author on any editing, we cannot not guarantee that authors will have an opportunity to review their work prior to publication due to time constraints.
Include any applicable charts, graphs and images with your submission, but know that Nugg typically cannot run every chart, graph or image due to space constraints. Please provide applicable labeling and caption information with these submissions. It is the author's responsibility to secure the publishing rights to any charts, graphs or images submitted. See image requirements below.
References: If detailed attributions are necessary, please incorporate them into the text.
Bios:  The author biography should not exceed 50 words and should include: name, position, affiliation and an e-mail address where the author can be reached for more information.
A headshot for the bio section should be included.
---
About Nugg Team
Nugg is the "GrubHub for marijuana." Our site lets medical marijuana patients order online from dispensaries that deliver to them. Signup with the code BLOG20 for a $20 credit on your first order!
---