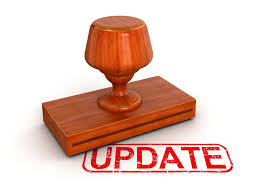 Two medical marijuana bills that would regulate medical marijuana in different ways in California were approved Tuesday by an Assembly panel, although lawmakers said more work needs to be done to address concerns and settle on one scheme.
The Assembly Business and Professions Committee approved AB 34 by Democratic Assemblymen Rob Bonta of Alameda and Reginald Jones-Sawyer of Los Angeles, which would have pot dispensaries regulated by the state Department of Alcohol Beverage Control, while growers would be overseen by the state Department of Food and Agriculture.
That measure was opposed by the League of California Cities and the California Police Chiefs Assn. because it gives the state primary responsibility for regulating and enforcing rules on the industry. The medical marijuana bill was opposed by Republican members who said they sympathized with the concerns of cities and law enforcement.
The cities and police chiefs support a separate bill approved by the committee, AB 266, by Assemblyman Ken Cooley (D-Rancho Cordova), under which the state Department of Consumer Affairs would issue initial licenses to sellers and growers, while the authority to grant final, operational licenses would reside with cities and counties, which would also have the power to shut down businesses that violate the rules.
Democratic Assemblywoman Susan Bonilla, the committee's chairwoman, said sending the bills on is the beginning of a months-long process of working out one regulatory scheme and she suggested a task force be formed to find common ground.
"It's about time that we did something up here in the state Capitol," Bonilla said, calling the upcoming legislative process a "a very massive undertaking." Bonilla said she had some concerns that if multiple agencies regulate medical cannibas, they may not coordinate or communicate with one another.
Original article published by the LA Times.
---
About Nugg Team
Nugg is the "GrubHub for marijuana." Our site lets medical marijuana patients order online from dispensaries that deliver to them. Signup with the code BLOG20 for a $20 credit on your first order!
---