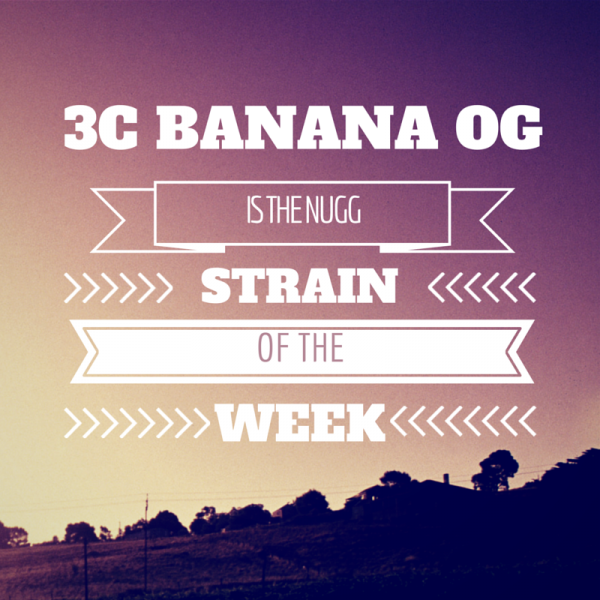 Strain of the Week: Banana OG
The Nugg app provides a handpicked list of the best cannabis providers in Southern California. We vet dispensaries on many criteria and product quality is a top priority.
We don't just rely on third-party tests, as they don't tell the whole story behind a product. Members of our own team are responsible for ensuring our partners offer high-quality products that are safe for patients.
This is the first in a series of product recommendations from the Nugg team. Many products we review can be found directly on the Nugg app, but not all. Our first concern is to provide users the information they need to make informed purchase decisions about cannabis.

3C Banana OG
Overview: this strain is an indica-dominant hybrid between Banana and OG Kush. It's 60% Indica, 40% Sativa.
Looks: glows bright-lime, coated in trichomes and scattered with rust red and golden yellow pistils.
Scent: Banana OG smells tasty and tropical, sprinkled with a little tart spiciness. It's pungent, but doesn't invade the whole room. There's no muskiness or "skunkiness."
Taste: This is where the Banana really shines through. Smooth and sweet. Taste sits pleasantly in your mouth for a while inhale.
Effects (keep in mind, these can vary from person to person): quick and notable pain relief, best described by muscle relaxation and light numbing. Simultaneously, the mind becomes activated and colors become more vibrant, and your energy and consciousness expands.
Potency: 8/10, effects lasted 2+ hours
Grow: labeled a "vegan" herb by Coast to Coast, this strain was cultivated and distributed using an animal-free process from start to finish.
You can find 3C Banana OG on the Nugg app, just click here.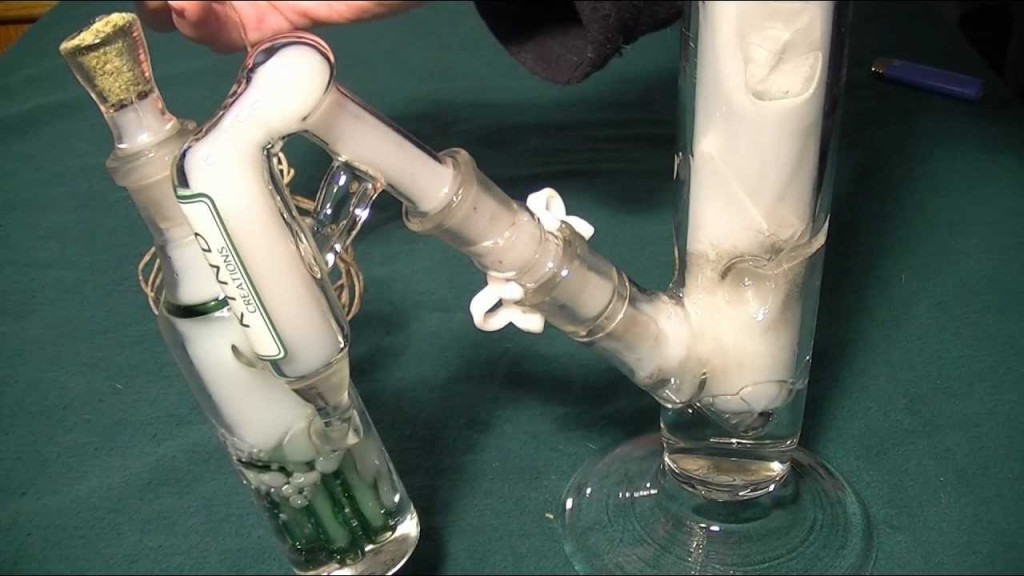 Dispensary: Coast to Coast Collective
Location: Canoga Park, CA
Overview: One of the premier dispensaries in Canoga Park with a friendly staff, comfortable atmosphere, and budding cannabis plants available for you to inspect right in the bud room!
This storefront is easily accessible and is dedicated to providing personalized attention, special deals and giveaways for qualified patients, and top-quality medication at all times.
At Coast to Coast, you come for the bud and stay for the people. Their in-house branded line of flowers is titled "3C" and includes sativas, indicas, and hybrids.
---
About Nugg Team
Nugg is the "GrubHub for marijuana." Our site lets medical marijuana patients order online from dispensaries that deliver to them. Signup with the code BLOG20 for a $20 credit on your first order!
---