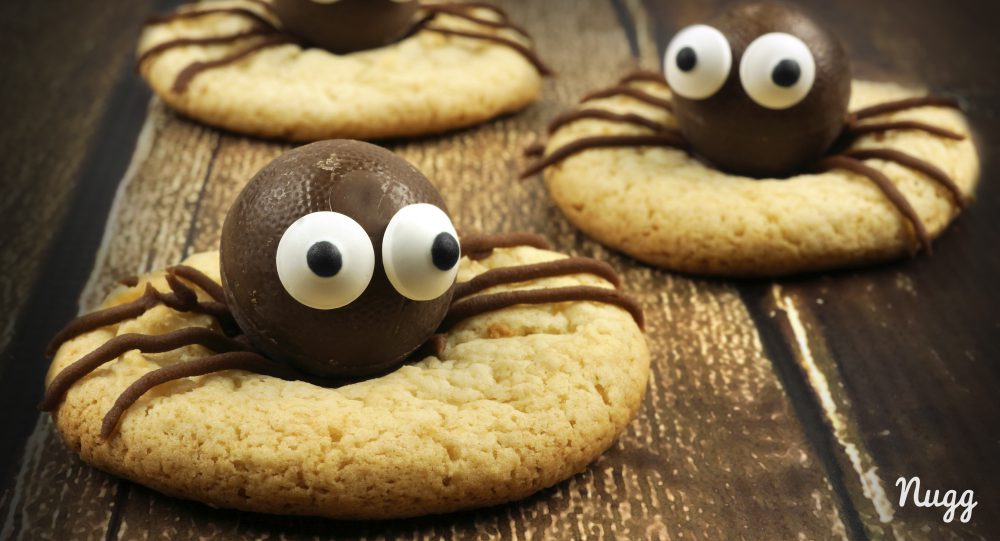 The spirit of Halloween is based on do-it-yourself creativity. From homemade costumes to a spruced-up trick bag, the more handmade a prop is, the more authentic the experience feels–especially if it looks and tastes memorable. 
Rather than making cannabutter from scratch, you can use cannabis-infused treats (chocolate bars work best) and melt them down, or break them up and add them to your favorite Halloween goody recipe.
This not only saves time, but you can order edibles from Nugg and have them delivered to your door while you hang cobwebs and carve jack-o-lanterns.