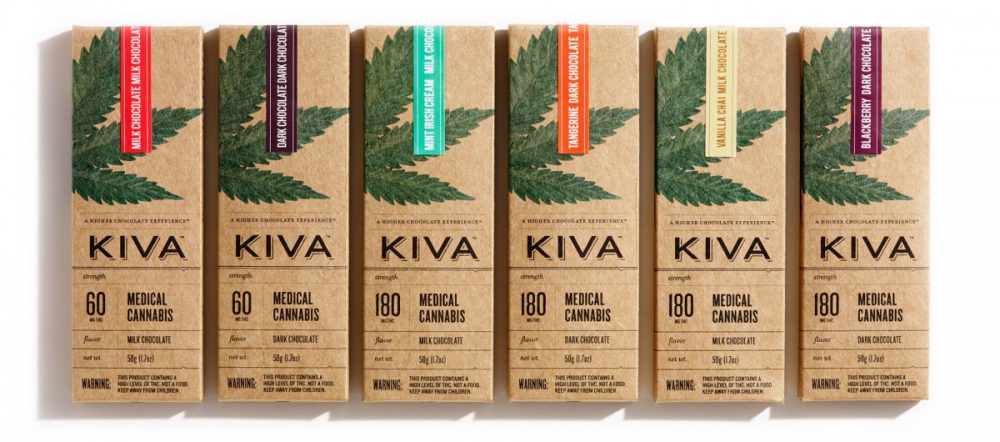 Kiva Confections and their "Kiva Bar" have quickly become a household cannabis brand. You can find them stocked at hundreds of cannabis dispensaries across California. But what makes them so special? Let's take a look.
First, edibles can often lead to one of two kinds of experiences: a mild buzz or a very potent high. Even though most brand name edible companies display their products' THC/CBD doses on the packaging, it doesn't mean these doses are 100% standardized. Such labels should be taken with a grain of salt.
Different extraction methods, different strains with varying potencies, and different third-party testing facilities might mean that two similar edibles from two different manufacturers can vary significantly in potency, even if advertised as equals. So it's almost more important to know the company behind the products you're consuming than it is to know the actual number of milligrams contained within.
Beyond the different types of "edible-highs" (euphoric buzz vs. melting couch-lock), edibles consumers likely fall into one of two camps: medical marijuana patients who often avoid smoking altogether (combustion is bad) and solely rely on edibles to treat their symptoms, or recreational consumers who simply enjoy product variety.
Luckily for us cannabis enthusiasts, Kiva Confections keeps both camps in mind by creating a line of marijuana edibles that cater to inexperienced consumers and cannabis connoisseurs alike.